The riddle of Chief Kufuor's access to cash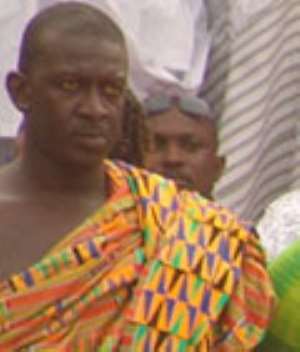 Jojo Bruce Quansah, the editor of the Palaver posed the question which went straight to the issue of conflict of interest.
Facts available to The Chronicle, which extensively covered this affair, show that the first President of the Ecowas Bank was Dr. George Sipa Yankey, 52 whose tenure was actively shot down by the NPP Government under the direct supervision of the then Minister of Foreign Affairs, Hon. Hackman Owusu Agyeman.
When the Government withdrew its recognition, Yankey was forced to return to Ghana from his Lome official residence and was subsequently charged with causing financial loss in the Quality Grain affair, and jailed for two years.
The first financial facility that was being processed was in favour of Mr. Kofi Asmah, Managing Director of Gelina Packaging, an industrialist at Kasoa, who was up to his waist in debts at the National Investment Bank (NIB). He did not get the facility and is currently facing court action for recovery of his debts with heavyweight representation from Human rights lawyer, Mr. Akoto Ampaw of Akufo Addo, Prempeh and Co.
Since Ghana was entitled to the ECOWAS Presidency, by virtue of the fact that Dr. Yankey did not complete his tenure, eminent economist and banker, Dr. J.S. Addo, was sent to the Bank's Board. President Kufour was then the Ecowas Chairman. The critical question from Jojo was whether it was true that the facility from the ECOWAS Regional Investment Bank had been accessed and diverted to the Airport West Hospitality Company, which is owned by his son at the time he was still the Chairman of the sub-regional group.
The president's response was that no credit facility had been approved for any business entity, including his son's "application there," let alone him going ahead to use his position as the Chair of ECOWAS to divert such a credit facility to his son.
The subsequent response which confirms that his son has an application that is receiving attention at the bank, stirred discerning minds. That appears to be a matter that will not go away soon as a case of conflict of interest could be made.