Black Stars Win World Cup
Diaspora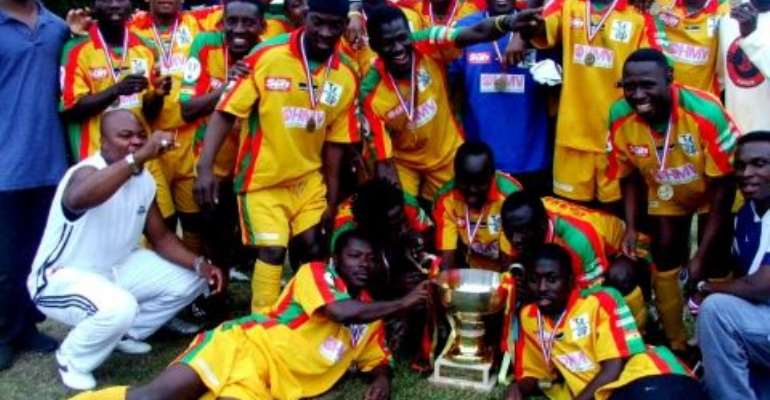 London, UK -- Lovefootball the largest free football festival in the UK took place in Wimbledon last week.
This annual amateur world cup tournament `The inner city world cup` attracted more than 30 countries this year as part of this electrifying event. Teams from Afghanistan, Bangladesh, Brazil, Bulgaria, China, Columbia, Ecuador, England, France, Gambia, Ghana, Holland, Iran, Iraq, Italy, Jamaica, Japan, Mauritius, Nepal, New Zealand, Nigeria, Pakistan, Peru, Portugal, Republic of Ireland, Sierre Leone, Somalia, Spain, Sri Lanka, Thailand, and Wales participated in this years competition. The adrenalin was pumping and the seats just were too hot to sit as the teams exposed their weapons of mass destruction on the field of play. The African teams were part of this history and they displayed some quality football as this was evident when the Black Stars "Ghana" beat Gambia in the Final by 2-1. It was early on Sunday morning when the Ghanaians had New Zealand for breakfast, Jamaica for lunch and Gambia for dinner.
Well done to the Ghanaians as they shine and lifted their flag as champions of the world. The most surprising team of the day was the South Africans as this was their first time in this tournament. They managed to advance to the knockout stages and were beaten by Jamaica by 2-0 in the quarter finals. They came out strong despite the absence of their key players on Sunday due to a car accident. The universal language, the beautiful game of football has spoken and proven to the world that indeed Ghana is back on the football map.