Atik Incurs The Wrath Of Trade Fair CEO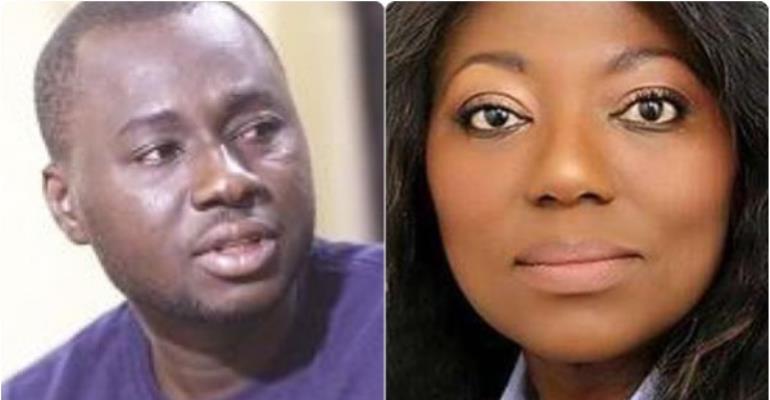 The Chief Executive Officer of the Ghana Trade Fair Company Limited, Dr. Agnes Adu, is threatening to take legal action against suspended General Secretary of People's National Convention (PNC), Atik Mohammed for defamation.
Atik Mohammed in a Facebook post accused Dr. Agnes Adu of collecting GHC20,000 as monthly salary describing her as "insensitive" considering that the company was not financially sound.
"You are appointed to help revive the struggling Ghana Trade Fair Company Ltd and you pay yourself GHS 20,000. How insensitive! I thought the Finance Minister was reviewing downward all CEO salaries!"
Mohammed further stated" "These are some of the things that will cripple this government. No money to undertake major capital investments and some recurrent spending and yet one person heading a defunct state owned company is bagging about GHS 250,000 annually. Where are the priorities and the mantra of 'business will not be as usual' under the NPP?"
But responding to the allegations, Dr. Adu refuted claims that she draws GHc20,000 as monthly salary, and demanded an apology from Mohammed or be prepared to meet her in court.
"…I'll give you 20 mins to check the record and issue an apology or I will take this defamatory post to the courts!!!!!! I get that you only live in propaganda but you've picked the wrong WOMAN to mess with. I intend to sue you for defamation I can guarantee you that!!!! [sic]."
Dr. Agnes Adu explained that when she took over as the CEO of Trade Fair, the place had been disconnected to the national grid and their employees had not been paid for about 18 months.
She also added that the previous CEO had not collected rents from institutions occupying running into to about GHc2 million.
"The NDC CEO had ran this company to the ground. If I want to flush the toilet, my first day on the job, I had to fetch water with a bucket and pour into the toilet tank!!! And that was only the beginning," she wrote.
Agnes Adu also noted that within her first six months she has been able to "collect nearly GHc1 million in ground rent arrears and every penny went into the company bank account."
She also claimed that "I worked for free at no pay and I continue to work month after month with no pay. I drive my own car to work every day. For the first time in 18 months the employees except me get a paycheck every month. I don't!!!!!!! I have restored ECG power to Trade Fair Center for the first time since 2015!!! And I still haven't been paid because I am here to turn the company around," she added.
But Mr. Mohammed in a Facebook post on Thursday February 22, dared the Trade Fair CEO to go to court.
"If anyone wants to sue for defamation, I gladly welcome that suit. I am in the least worried! I don't easily get intimidated by such weak threats. Stronger threats have not stopped me from speaking the truth, much less these ones. The truth remains you cannot in all conscience be entitled to GHS 20,000 whiles your Organisation is a pale shadow of itself. And your justification is that your predecessor received same! That is why your predecessor is no longer at post! #CEOs must stop receiving fat salaries# Our economy lacks the capacity to suffer such salaries!"