Gomoa Pomadze Chiefs Warn Land Grabbers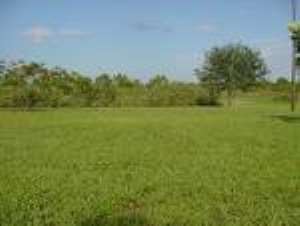 Nana Gomoaba Apata Kofi V, Odikro of Gomoa Pomadze in Gomoa East has appealed to government through their Assembly to rename portions of their lands that bear Effutu names to bring peace and tranquillity to the area.
He said Effutu Assembly had been generating huge sums of funds on such lands to develop their area and it was about time for them to take over their lands and work on them to better their lot.
He mentioned the Winneba Junction, Odobi Kassie on the Cape Coast Road and New Winneba as some of the lands that belonged to Gomoa Pomadze.
Gomoaba Apata Kofi V, who is also the Guantuahen of Gomoa Ajumako Traditional Council made the call at a durbar to climax their 2018 Mpuntu Afahye on the theme 'Security is a tool for sustainable development in the society'.
The durbar was to mobilise funds to complete a police station project they started three years ago.
'I hope if the project is completed and police personnel posted there, the frequent armed robbery and criminal activities will come to an end.
'Enough is enough and we appeal to policy makers to understand and correct the anomaly since Effutu is a different community from Gomoa'.
The Odikro advised his people who had the perception that he and his elders could not do anything to rethink as, 'We are not going to sit down to let some few individuals among them to destabilise strategies and steps we have taken to create a conducive environment for people to live in.'
Among personalities who graced the occasion were his other Chiefs from Gomoaman, Akyem and Zongo Chiefs and Elders from Winneba and Apam.
GNA