Pastors Urged To Seek Proper Training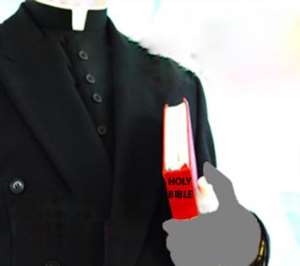 The General Secretary of the Assemblies of God (AG) Church, Ghana, has observed the need for pastors to be well trained in order not to fault in the course of their service unto God.
Reverend Doctor John Ghartey says, contrary to the situation in which anybody at all picks the Holy Bible and calls him or herself a pastor, AG ensures that those who stand before God's people to preach God's message pass through a rigorous training in character, knowledge and attitude so they would not soil their cloths as ministers of the gospel.
Rev. Dr. Ghartey said this during the Greater Accra Regional ordination service of the AG, Ghana, at the Greater Accra AG Resort Centre, Shai Hills, Greater Accra.
He observed that the love for wealth and material possessions had also entangled some pastors so they did resort to anything for people to believe that had some kind of grace, adding that 'if that grace hasn't come then it compels some to seek it from somewhere else in order for them to get wealth.'
He informed that those who sought material possessions would be rejected by God eventually 'because they arrived at the right destination following the wrong course.'
He therefore admonished pastors to be mindful of the fact that judgment awaited those who stood in God's stead here on earth.
The Deputy Greater Accra Regional Minister, Madam Elizabeth Sackey, in a key-note address, observed that the work of God was plagued with a lot of charlatans with the church losing its focus as most Christians sought pastors to pray for them instead of setting their hearts after truth and righteousness.
She added that, 'Pastors should be humble and make positive impact in the lives of those they minister to by being concerned and compassionate and contribute to their spiritual growth.'
She asked pastors not to allow people to ridicule God because of their character, adding that the heart of a good pastor should be that of a servant.
The Greater Accra Regional Superintendent of the AG, Rev. Dr. Joseph Kadmos Kwasi Baisie, examined the long years it took a person to be ordained in the AG, by saying 'when you get to that level of training, we believe your life will be blameless; your life will be an example where ever you go.'
Responding to recent prophetic utterances by some prophets in Ghana, He observed that the AG believed in the ministry of the prophetic but warned against its wrongful use.
He said, 'We believe the prophetic ministry exists and you can operate it, but, for every idle word you speak you will give an account. The motive with which you are doing what you are doing is very important. Is it because of money, is it because of fame, or is it to glorify God?'
He added that, 'There are genuine prophets and there are charlatans, and by their fruits you will know them. If the person begins instantaneously and is seeking money, you will know.'
According to him, 'Our superstitious nature make bad prophets get followers easily because it creates fear in us and we always go for solutions instead of the solution giver.'
The 2018 Greater Accra regional ordination of the AG saw 47 ministers of the church ordained with 72 ministers licensed and 60 pastors confirmed as exhorters.
GNA
By Alexander Nyarko Yeboah, GNA