If You Didn't Know...Rabies Has Economic Implications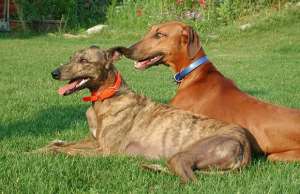 Dr Simon Gbene, the Municipal Veterinary Officer for the Tarkwa Nsueam Municipal Assembly said the assembly lost a total amount of GH₵211,548 as a result of the rabies disease.
The Veterinary Services Department in Tarkwa recorded six human deaths in 2017.
Four of the victim's died in the hospital and two in their homes, with the oldest beingn 80 year-old man and the youngest, a two-year-old girl.
Dr Gbene, the Municipal Veterinary Officer, told the Ghana News Agency in an interview that within the same period, his outfit recorded 175 dog bite cases, out of which 92 were adults as against 83 children.
"We are doing this analysis for people to know that rabies is not only a public health problem, but has economic implications on the ordinary people" , he noted
Between 2015 and 2016 there were 199 dog bites, comprising of 105 children and 94 adults.
Dr Gbene said for this year alone, 17 people have been bitten by dogs, but no death has occurred.
He emphasised that rabies was a major public health concern in Tarkwa Nsueam municipality because an outbreak of the disease contributed to insecurity and deaths.
He said last year for instance, an average of GH₵500 was used by each patient for treatment and the 92 adults who were affected spent five days at home without going work, explaining that rabies had economic consequences as well.
According to him, 300 sheep and goats as well as 1,500 poultry birds were also destroyed by these rabid dogs.
He called on the people of Tarkwa Nsuaem to help eradicate the disease in the municipality by vaccinating their pets (cats, dogs and monkeys).
GNA
By Erica Apeatua Addo, GNA