Youth Trained In Tamale On Developing Business Plans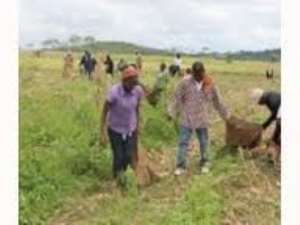 The Youth Advocacy on Rights and Opportunities (YARO), a non-governmental organization (NGO), has organized a day's training on business plans for selected youth in Tamale to improve their business ideas.
The Business Marketing fair, held under the theme: 'Creating Business Opportunities: a Sure Way of Reducing Poverty', brought together some youth who presented business ideas to some banks in Tamale for potential sponsorship.
Mr Douri Bennin Hajei, Executive Director of YARO, said the aim of the fair was to empower the youth to attain their potential to enable them to contribute to the development of their families and communities.
YARO organized the training in collaboration with the African Center for Entrepreneurship and Skills to create business opportunities for young people aimed at addressing the unemployment situation in the country.
Mr Bennin Hajei said YARO received about 70 business plans from some youth in the Tamale Metropolis, adding that banks and other institutions were ready to assist them with any support to grow their businesses.
He said, 'We know our banks have been doing so much in the area of start-ups and existing businesses, that is why we deem it fit to build this partnership where we can assist those in need.'
'We cannot rely on government alone to provide us with the jobs we need. We should create the jobs we need, while government supports us to grow,' Mr Hajei said. GNA