Parents Advised To Invest In Their Children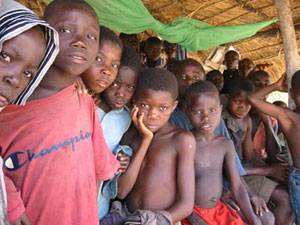 Professor Kwasi Nsiah-Gyabaah, the Vice President of the Anglican University College of Technology (ANGUTECH) at Nkoranza, has called on parents to reduce expenditure on material things and spend more on the education of their children.
He said the best and only legacy parents could bequeath to their children was quality education as it is a great asset which no other person could take it from them.
Prof Nsiah-Gyabaah, also the Chairman of the Board of Directors of the Nkoranza-Fiagya Rural Bank Limited, said this when he was addressing the 31st annual general meeting of shareholders of the Nkoranza-Kwabre Rural Bank Limited on Friday at Akuma in the Nkoranza South Municipality.
He urged the Management of the Bank to design and apply pragmatic business strategies to deliver customer-friendly and quality services to attract more customers.
Prof Nsiah-Gyabaah said there is the need for the Board and Management to endeavour to address bottlenecks that are impeding its effective performance and work to sustain the growth of the institution.
He said having operated for more than 30 years, the Bank is expected to have performed better than its current performance and entreated the Management and staff to redouble their efforts for improvement.
Prof Nsiah-Gyabaah appealed to indigenes of Akuma, both at home and abroad to purchase more shares from the Bank and patronise its financial products to enhance its operational stability for the development of the area.