Mobile Phone Craze Disrupts Schools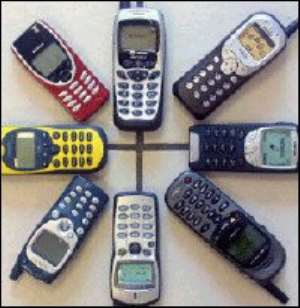 Two educationists have called for greater collaboration between parents and school authorities to stop "the mobile phone craze" that has gripped pre-tertiary students in the country.
It is breeding student indiscipline and disrupting academic work and parents should help discourage this trend by refraining from providing their children with mobile phones, they said.
Akosua Adu, Greater Accra regional director of education and Mr Frank Bebli, headmaster of the St. Thomas Aquinas Secondary School, made the call at the 53rd speech and prize-giving day of the school in Accra last Saturday. It was under the theme: "Sound Moral Education" Challenges and Success – The Day School Experience."
Mrs Adu, who represented the Minister for education and sports as guest speaker said the use of phones by Secondary School Students distracted them from carrying out their core business of learning.
She said "discipline enables students to achieve academic and moral excellence" and urged parents to play a greater role in ensuring that their children complied with rules and regulations.
Mr Bebli also blamed parents for being largely responsible for the flouting of school rules and regulations by their children.
"Some parents help their children to flout our rules by providing them mobile phones to use at school," he complained.