Why Do We Control Women Sexuality?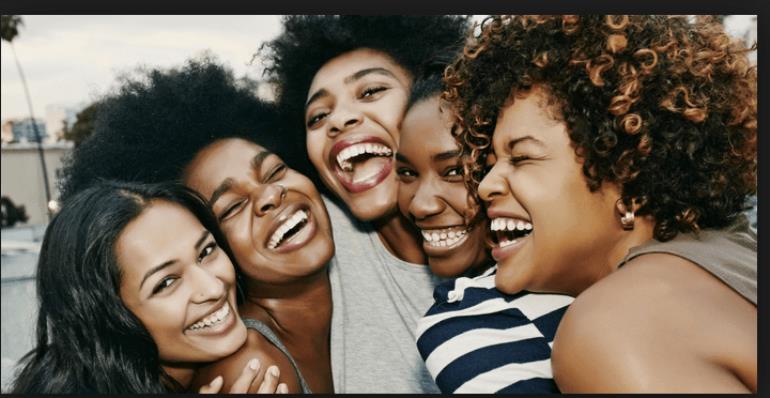 The cameras at the auditorium remain focused. All eyes fixed on American supermodel Waris Dirie. But it wasn't about fashion or glamour. Beneath the façade, there was a horrifying story yet to be told. It was ugly and heartbreaking. I got a little teary-eyed after watching a 3 mins 5sec.video, titled the Desert Flower that had found its way on GIJ '94 –year group platform a few days ago.
Waris is originally from Somalia---a country located in the horn of Africa (East).
A quiet room filled with perplexity and incredulity. Her (Waris') audience held spellbound. It seemed the story had cracked walls, the walls of FGM (Female Genital Mutilation). The act is horrific and the numbers are staggering. It starts from the cradle --days after birth to puberty (from ages 0-14 and 15-49). And in the name of purity, modesty and beauty they've been defiled, dehumanised and brutalised. It is illegal in many countries in the world. Yet tit pervades in many too.
Yes, many in the continent of Africa!
Indeed, by any stretch of imagination, I'm not an expert to talk about this subject. But I've been compelled .I'm challenged to do put pen to paper. The narrator of the story is herself a victim of the practice.
The practice of partial or total removal of the external genitalia of girls and young women is killing our beautiful daughters and women and it's about time we stamped it out. FGM is prevalent in Africa, Asia and the Middle East. In 2016 UNICEF estimated that 200 million women living today in 30 countries—27 African countries, Indonesia, Iraq, Kurdistan and Yemen, have undergone the procedures.
Why do we control women sexuality?
I think Waris Dirie who's now UN spokeswoman against female genital mutilation will be able to tell us why sexuality of women is being controlled in this day and age. Why the practice still pervades in Africa and why the perpetrators believe it's somehow a sacred practice and should therefore be perpetuated. Here's the transcribed version of her narration in the said clip.
"I love my mother. I love family and I love Africa. For over 3000 years the family truly believes that a daughter who is not circumcised is not clean because of what exists between our legs is unclean so it must be removed and sealed up as prove of virginity and virtue. And in the wedding night the husband takes a blade or a knife and cut it open before he forces himself into his bride.
An uncircumcised girl cannot marry. Consequently she's expelled from her village and put on the same level as a whore. This practice continues even though it is not written in the Koran. It's accepted that as a result of this mutilation women are sick mentally and physically for the rest of their lives, the same women who are the backbone of Africa. I survived but my two sister s didn't. Sofia bled to death after being mutilated and Amina died in child birth with a baby in her belly.
How much stronger would our continent be if the senseless ritual were abolished? There's a proverb in my country 'the last camel in line walks as quickly as the first. Whatever happens to the least of us has an effect on all of us. When I was a child I said do not want to be a woman. Why when it is so painful and so unhappy? But now that I am grown I am proud to be who I am. For the sake of all us let's try and change what that means to be a woman."
Where in Africa is FGM widely practised?
UN reports show that between ages 15-49 mostly get circumcised in East-Africa nation Somalia by 98 percent, Guinea in West Africa 97 per cent, while Sudan (in south) and Egypt in northern-Africa share 87 per cent respectively. Waris a Somalian Nomad got circumcised at three sold in marriage at 13 and fled. Between ages 0-14, the Gambia tops with 58 percent; Somalia follows with 32 percent and Egypt 14 percent. Other countries follow in that order, Tiny Togo with an estimated population of 7.9 (2017), Benin and my own native Ghana have 1 percent respectively for circumcision done between 0-14.
It's my hope and prayer that the government of Ghana will help and assist FGM activists as well as organisations to stamp out the practice.
Origin
The practice origins are unknown but its east-west, north-south distribution in Africa meets in Sudan. Gerry Mackie an American political scientist has suggested that infibulation began there with the Meroite civilization (c. 800BCE-c350 CE), before the rise of Islam, to increase confidence in paternity