February 19, 2018
|
Diaspora Diaspora (USA)
Josephine Agyekum Wallace: The New Organizer For NPP-PA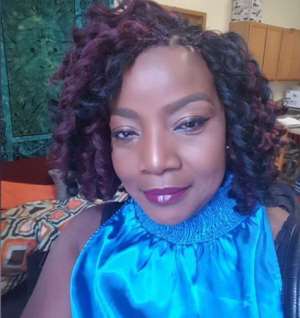 Josephine is a Healthcare Administrator and a Social Worker. She pursued BSc. and MA is Health Services Administration and Social Work respectively, majoring in geriatric, memory loss and TBI/ABI.
She is a certified Department of Public Welfare Assisted and Personal Care Home Administrator, and well as an American Red cross Basic Life Skills/First aid/CPR/AED Trainer. She also has a BSc. in Human Resource Management, specializing in Industrial Relations
and Collective Bargaining. Josephine is a proud parent of 3 Kids, ages 30, 26 and 24. All of whom have completed college and pursuing higher education.
Josephine worked as a Secretary at Precious Mineral Marketing Corporation in Accra and Tarkwa for 10 years. During that period, she became the chairperson of the local branch of the Ghana MineWorkers Union of TUC, After 2 years of good work and dedication, she won the position of the National Chairperson of the Ghana Mineworkers Union Women Advisory Committee to champion issues affecting women working on the mines in Ghana, including the spouses of the male workers.
After which many doors opened to champion women's courses.While in India to pursue higher education, she embarked on a project to liberate street women and kids into shelters.
Josephine owns a Management Consultancy in Ghana. some of the companys core specialization includes, Organizational Development, and management training and development, and well as advocacy group for geriatric and individuals with memory loss in Ghana.
Josephine 's passion in politics began when she became a voice for her community to solicit for better drainage system to prevent persistent floods in her community.
She also worked tirelessly to get one of the hardworking young guys in Mataheko in Accra for the position of an assemblyman.
She also worked with Honorable Ken Appiah Pinkrah - Member of Paliament of Adansi Akrofoum during his campaign. Josephine also worked behind the scenes advocating and transporting locals to their polling stations during the 2017 presidential elections.
Josephine has the zeal,charisma and dedication to serve the NPP-PA in particular and NPP National in general to help them rise to the next level.