February 19, 2018
|
Diaspora Diaspora (USA)
NPP Pennsylvania Climax 2018 Elections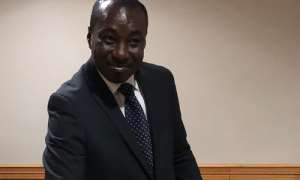 The Philadelphia Chapter of the New Patriotic Party (NPP) over the weekend held its elections coordinated by Mr Bright Essilfie Kumi the aspiring National Youth Organizer and Deputy Electoral Commissioner.
It was also supported by the Electoral Superviser, Mr Samuel Odoom. This was held to ensure continuity of governance, a Tradition being observed every four years to fill vacancies within the NPP Global as required by every Democratic Group. The elections witnessed the following emerging as winners of the respective Positions: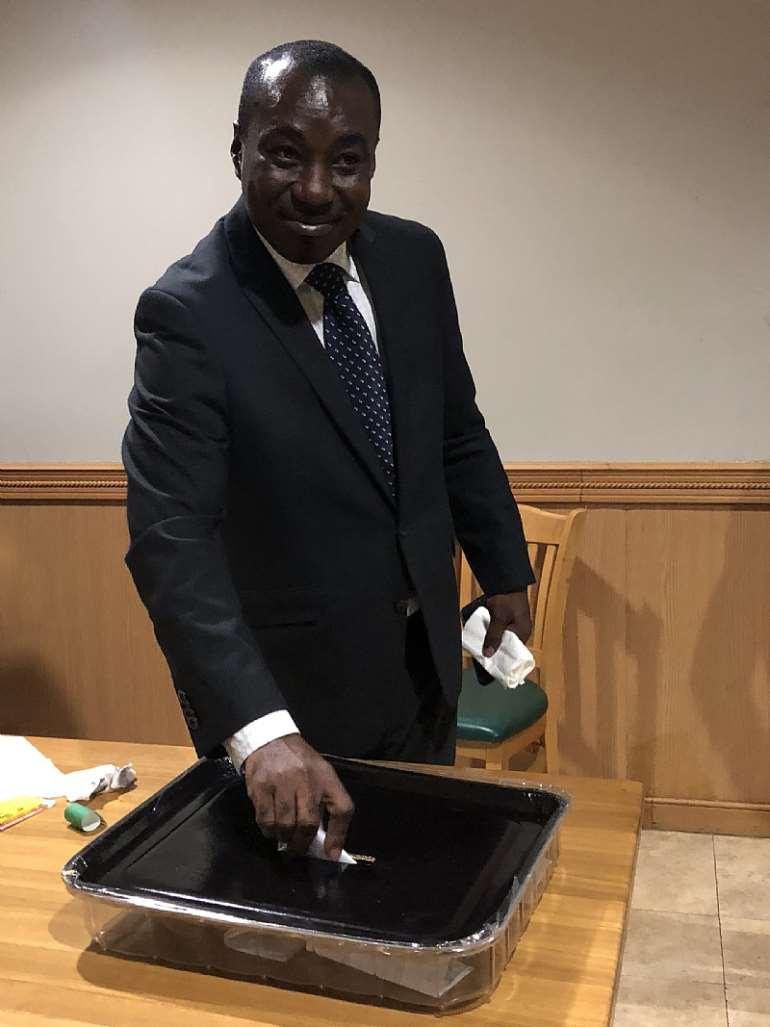 Dr. John Benin "Chairman: A Pharmacist
Dennis Acquah—Vice Chairman: IT professional
Emmanuel Tabiri General Secretary: Senior IT/Web/Graphics Professional
Ignatius Arthur Treasurer: Business Strategist/Accountant
Josephine Agyekum Wallace Organizer: Healthcare Administrator
The election was conducted in a more model approach as done in every democratically inclined country or organization.
The process which began from filing of nominations through individual campaign to voting at polling station was one of a kind and first in history of NPP USA.
The elections witnessed the presence of the General Secretary Mr Augustine Agbenaza who later inducted the elected officers into office.
Other National candidates including Capt. Rtd. Odame contesting for National Vice Chairman took their turn,commended the electoral committee and used the platform to campaign.
In conclusion, the Newly elected Chairman Dr John Bennin pledged to work with his Team in achieving results that I would reflect in the living standards of the members while focusing on how to create more opportunities for All.
We in NPP Pennsylvania are certain that this crop of EXECUTIVES would deliver in consonance with the policy lines of the Great Party Flagship programs and Policies embedded in the 2016 Manifesto.