February 19, 2018
|
News Crime & Punishment
Volta Region: Murder At Sogakope Lodge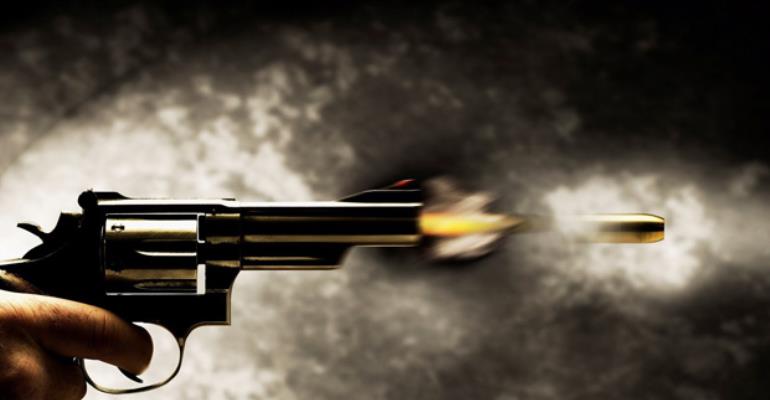 A 23-year-old receptionist with Nana's Lodge at Sogakofe in the South Tongu District of the Volta Region, has reportedly been shot dead by unknown gunmen in the early hours of Saturday, February 17, 2018.
The deceased, Judith Azumah, who hails from Agbozume in the Ketu South Municipality of the region, was reportedly shot dead when some unknown men allegedly called on her at the Lodge.
An eyewitness and security man at the facility, Kwame Ahele, who spoke to Sogakope-based Radio Tongu, narrated that in the night of the incident, Judith came to him to open the gate so she could meet someone.
He said the lady told him that someone had called her on phone and requested to meet her outside the gate. The security man said considering the time – which was 1:10 am – he advised against meeting the person outside the Lodge, yet Judith went ahead to meet the person.
Mr. Ahele said after three minutes, he heard shouts for help from her. In an attempt to rescue her from some three masked and armed men, he was shot in the arm. He then managed to get back into the yard while the lady was seized and taken away amid gunshots.
He said he managed to reach out to the police, who came around and after a search, the deceased's body was discovered.
Speaking to DAILY GUIDE, ASP Opata, Supervising District Commander, confirmed that the security man, Kwame Ahele, who was on duty at the time, came to lodge a complaint at the Sogakope Police Station.
According to ASP Opata, immediately after the report was made, the police went in search of the culprits only to find the lifeless body of Judith, 30 metres away from the Lodge.
The Supervising District Commander said information available to the police suggested that no robbery took place, and no arrest had been made, but the police had begun investigation into the matter.
Meanwhile, the body has been deposited at the Sogakope Government Hospital pending autopsy
From Fred Duodu, Sogakofe ( [email protected] )