Minimum Wage Enforcement, Who's Jaw?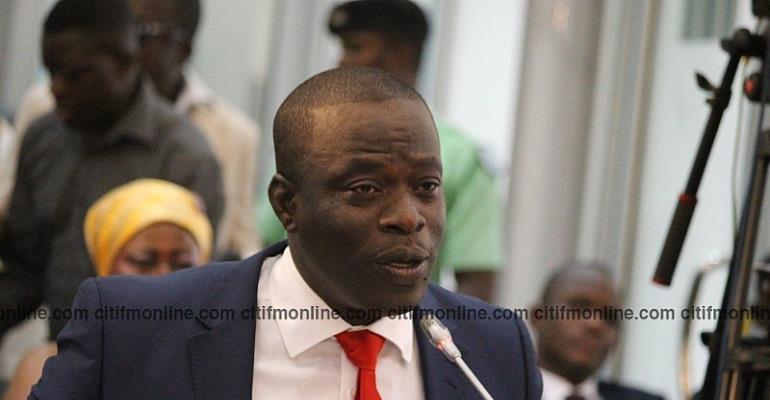 I am hoping that my use of the phrase "who's jaw" does not trivialize my otherwise serious write up.
It has often been said in various renditions, that "he who wears the shoe, knows where it pinches more".
One can never appreciate unemployment until one is unemployed.
Has your wife ever told you that she's getting tired of home keeping unaided? Has your daughter/son (between ages 3 to 6) come to you innocently to show to you his/her torn school uniform/footwear? And you reassure her/him that you will get her/him new ones without believing or knowing where and how to come by such needs?
Well, when you are a counselor or confidante to people, these are but a few of peoples' anguishes which you have to share with them.
But alas, whereas stark unemployment is a phenomenon which needs no further introduction, there is yet another phenomenon which begs for attention and scrutiny.
I am referring to the underpayment of labour. It is easily observable that many corporate institutions, especially a majority of those in the private sector do not pay their workers the legally mandated minimum wage. This leads me to ask, in such a situation, who enforces the law? The majority of the victims in this category are the poorest of the poor!!! Not only are they underpaid, they are also engaged in slave like conditions. Though some of these private companies are foreign owned, others are Ghanaian businesses.
This brings to mine allegations that a chain of firms owned by a Ghanaian politician desiring to lead the nation underpays its workers. To add to that, compulsory deductions are said to be made on the salaries of the workers towards the political activities of the said politician. To be more specific, privately owned media firms (TV, Radio and newspapers) are one group of people whose remuneration of workers is terrible!!!
Some expatriates are also terrible in how they treat workers (Marwako on my mind)
A story is told of an expatriate who engages a Ghanaian househelp. He subsequently brings in a puppy as a pet. It is reported that at very awkward times and intervals, the said expatriate instructs his Ghanaian househelp to play with the puppy because according to him (expatriate), the puppy is bored.
This particular househelp is not supposed to sleep until everyone else in the house have gone to bed. This family enjoys sitcoms and seasonal movies available on satellite TV. This means that the average time of sleep is 11:30pm. This househelp has neither leave nor weekend. She works 24/7. Can anyone guess her pay?? Well it is GHC 250 per month!!!!!
It has been suggested that cases of bad remuneration and inhuman treatment can be reported to the National Labour Commission or to the Social Welfare Department. But my question is: if I, as an employer is reported for underpaying a staff or worker, for which reason I comply for a month or two, and then sack the said worker, what happens? Is it not possible for a malicious minded individual to dispense off the services of anyone who challenges him and then go back to engaging others on the slave wage?
In as much as I am willing to concede that an employment contract is a private contract between persons (including artificial persons) of majority age, it is my believe that the state should intervene where those contracts are unconscionable and absurd. The state should find a mechanism to nose the illegality out, not wait for a report to be made. Ghana should as a matter of fact and urgency ensure the inalienable right of her citizens to live, liberty and the pursuit of happiness is guaranteed and enjoyed by all without discrimination whatsoever.
Adongo Richard Aminu.