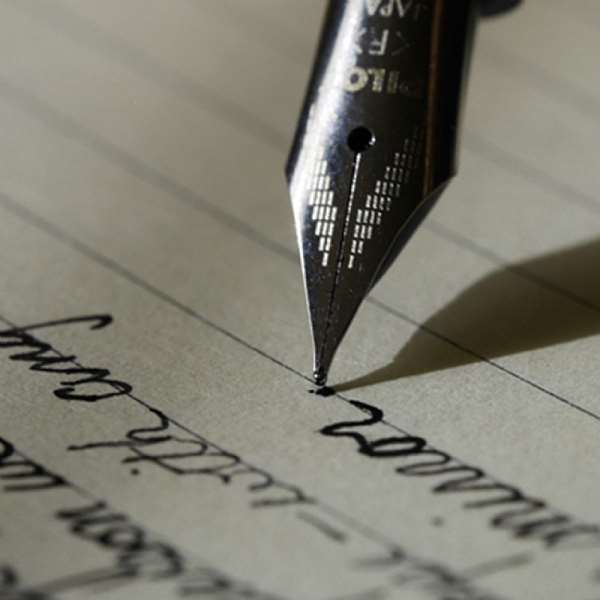 Some men by following intuition have carried out activities that have impacted positively on many others. They serve humanity like divine agents. The fortunes of medieval France was turned around by a mere teenage girl born around 1412, named Jeanne d'Arc. She believed that God had chosen her to lead France to victory in its long running war with England and Burgundy. With no military training, Joan convinced the embattled crown prince Charles of Valois to allow her to lead a French army to the besieged city of Orléans. She achieved a momentous victory over the English and their French allies, the Burgundians. In Somewhat similar example in medieval Africa, the kingdom of Zazzau witnessed unprecedented growth and prosperity under the reign of Queen Amina from about 1549. Sometimes, a single act by a God sent individual at propitious moments could change the fortunes of a nation. This was precisely the case when the dreaded Ebola found its way into Nigeria. The swift and accurate diagnosis of the index patient by Dr Stella Adedevoh and her firm decision to hold him in the hospital against his will contributed to the earlier containment of the disease.
One man who has been working like a divine agent and putting smiles on the faces of the people of the oil kingdom of Ohaji/Egbema and Oguta in Imo State of Nigeria is Chief Goodluck Nanah Opiah. Little wonder why the Bible says in Proverbs 29.2 that when good people are in power, the people rejoice but when the wicked are in power, the people groan. He was Speaker of the Imo State House of Assembly and is currently the Member Representing Ohaji/Egbema, Oguta and Oru West Constituency at the National Assembly. I first met this man in 2009 in Owerri. It was Edwin who took me to his house. Edwin is a big man at Federal Medical Center(FMC) Owerri and had been a friend for years. The time was thirty minutes past eight on that day when I got to FMC to see Edwin. He was actually not expecting me. I pushed open the door to his office and caught him reading a magazine that reminds me of the Playboy series. A bottle of coke was on his table and a waste basket full of trash within reach. Nnenna was dusting a table in the office. She was one of the cleaners. ."Oh, you came" Edwin said. "I am actually going out to see someone' I sat down. ''Some place in town "he said. "What is cooking? '' I asked but before I could say another word, he was on his feet, urging me to come along. We walked over to his car, got in and drove away. We got to the place in twenty minutes, a house with a wide veranda, a big parlor and big chairs. Policemen guarded the main entrance to the house but on seeing my friend who came to see the boss, they let us in. A man in his early forties then, dark, tall with smooth skin and a hat pulled down over his neck came to welcome us. That was my first day of meeting Opiah, eight years ago and I have gone ahead to investigate his activities since then with satisfaction.
Ugwumba as he is called is cool-headed, principled and ideological driven. Some men indeed can be seen by the great works of their hands and not just by mere words out of the mouth. He was in the Imo House of Assembly firstly from 2003-2007 during which period, he founded the Imo State Oil Producing Area Development Commission ( ISOPADEC ) through a private-member bill. Many of his admirers, watched him became Speaker of the House in 2007. As Speaker, he made Late Eze SN Uzor Chairman of ISOPADEC and through ISOPADEC several roads were done in Ohaji/Egbema, and Oguta . As Speaker he gave instructions and ISOPADEC offered scholarships to students. He gave orders for countless markets to be built in communities of Ohaji/Egbema and Oguta . He gave so many persons jobs and scholarships. ISOPADEC also paid NEPA bills for the people of the oil areas for years through his efforts.
The politics of ideology, the politics of clear-headedness, the politics of sticking to one's guns and be identified within the confines of certain ideas made him to see that so many persons from the oil kingdom received political appointments. He nominated Dr Goddy Esom Obodo in 2007 as Board member of OCDA and later Chairman of the Board. Barr Golden Nwosu was appointed Deputy Chief of Staff to the Governor, Hon Golden Nwokoma was appointed SSA on Security to the Governor, Luke Chukwu was made a Board member of Adapalm, Prince CEC Ikegwuruka was elected chairman of Ohaji/Egbema LGA. Hon Justus CN Harcourt was made TC Chairman, Mr Isdore Nwabali was made MD ISOPADEC, Mr Alozie was made MD ISOPADEC. Opiah also made his Highness ,Eze Bony Umah, and Ekwueme Paulinus as Development Area Coordinators. Prince Oby Ajoku, Hon Emeka Benjamin, Hon Hyginus Armstrong Ezekwe were appointed into the Board and Management of ISOPADEC .Mr Henry Adimelechi was appointed the General Manager of Adapalm, Barr Kelvin Ugwu,Hon Henry Agugua, Hon Remy Ohiri,Mrs Cardinal Nwoha,Hon Prince Armstrong Anyanwu and countless others got appointments through him. He also promoted the law that created the present Imo State Polytechnic.
Before the 2015 Elections, Opiah clearly spelt out some welfare programmes for his people if he gets to the National Assembly. He promised to attract several government projects, road projects, decent jobs, water and other essential services to his constituency. His achievements and accomplishments at the National Assembly since 2015 have made any mention of his name to send discomfort into the spines of his political opponents and detractors. In Oguta alone, he embarked on free eye medical programmes at Izombe and Oguta Amaeshi. He used his membership of the House of Representative Committee on NDDC to see to the rehabilitation of solar-powered borehole at Girls' Secondary School in Oguta, He saw to the Installation of solar powered street lights at Oguta, Ndioshimiri and K-Beach. He gave out fishing nets, fishing hooks, cutlasses and hoes to fishermen and farmers of Oguta communities. This same man saw to the rehabilitation and completion of solar powered bore holes at Ndionyemaobi-Egbuoma. He facilitated mono (manual) pump water at Kalabari beach in Oguta. He provided same mono (manual) pump water at Enuigbo Plantation and at Umuofeke- Agwa. Through his efforts, solar powered street light projects have been completed at Uba- Agwa and Obudi-Agwa in Oguta. He facilitated some road projects in Oguta through NDDC such as Oguta Motel-Nkwesi-Mgbele-Ukwuorji- Onitsha road ,Egbuoma – Ossemoto road, Egbuoma – Obana – Oguta road, Oguta-Ossemoto road, Oguta-Egbuoma road while Agwa-Izombe road has been completed.
Other roads approved by NDDC in Oguta through his efforts and connections are ; Mgbidi-Oguta road, Ejemekwuru-Ogbaku-Oguta-Motel road, Mgbidi-St. Joseph Catholic Church road, Egbuoma-Oguta road , Izombe-Awa road, Izombe-Mgbele road, Akabor-Ejemekwuru road, Oguta (Trinity)-Egbuoma road. He has also given out 11 motor bikes (keke) to youths who asked for it in Oguta. He also saw to the supply and installation of 33KVA transformer at Agwa, Uwaorie-Agwa, Nkweshi, Ibiasoegbe, Aji , Egwe and Egbuoma .
In Ohaji, the Lawmaker saw to the construction and installation of solar-powered water boreholes at Umukene . His free eye medical programme took place at Umuagwo .He also got career jobs for many persons from Ohaji and bought jamb forms for a lot of persons . This same man through NDDC has seen to the supply and installation of 33KVA transformer at Obioha, Umuagwo and in Ohoba. He also procured and gave out fishing nets, fishing hooks, cutlasses and hoes to fishermen and farmers of Ohaji communities. He attracted solar powered street light projects at Ohoba, Amafor ,Assa and Obosima. He also attracted some road projects in Ohaji through NDDC such as; Umuokanne- Umuezuta road,Mgbirichi Ohaji- Umuokanne road, Umuokanne-Ilile road . Assa-Obile Internal ring road through his efforts is completed. Other roads approved by NDDC in Ohaji through his efforts and connections are; Obosima-Ohoba-Assa road,Umuapu-Obitti-Obille road, Assa-Awarra-Ikwerrede road, Avu-Obosima-Adapalm-Etekwuru road, Umuapu-Elele road,Umuapu-Elele Bye-Pass. Umuapu-Obitti-Awarra-Assa-Etekwuru-Ukwugba-Egbema road, Ejemekwuru-Agwa-Obokofia road, Awarra -Ikwerede roads, Awarra Internal roads, Assa -Obile Internal roads, Ohoba-Assa road. He also saw that Mgbirichi got solar powered street lights, Assa, Obile and Awarra got solar street light. He has also renovated one primary school block at Obile-Ohaji. So many indigent persons in Ohaji have received food items and clothes from him.
In Egbema, the lawmaker is also not sleeping. He believes that the way to help youths is empowerment and has given a lot of persons the unique opportunities to be useful to the society through career jobs. He also attracted the construction of Abacheke- Osuiche Internal roads through NDDC and the installation of solar powered street light at Abacheke. He attracted the construction and installation of solar-powered water boreholes at Abacheke main market. He brought about the construction and installation of solar-powered water boreholes at Etekwuru and the supply and installation of 33KVA transformer in Abacheke. Farmers of Egbema communities were also not left out as they received fishing nets, fishing hooks, cutlasses and hoes. He went ahead to attract the construction of some roads through NDDC such as Etekwuru – Adapalm road, Etekwuru-location- Obile road, Ukwugba-Obokofia-Umuapu road, Obeakpu Internal roads, Obiakpu Internal roads, Abaezi-Mmahu-Opuoma-Ezi-Orsu road, Obiakpu-Ekugba-Abaezi road including Mmahu Internal roads and Ojiji-pontoon-Egwe-Nwabiocha-Iyiorka road. Through his efforts, Umudike Egbema is enjoying solar street light, Obiakpu is enjoying solar street light, Obokofia and Opuoma are enjoying solar street light. Afia Ezhi Abacheke is not left out in the solar street light including the solar street light at Cherubim Church – IPO Layout in Abacheke. He went ahead to attract the sand filling, regressing and reconstruction of Abacheke and Mmahu Community School playgrounds. Opiah has also sponsored several bills including the bill for the establishment of a University of Technology in Egbema and for the construction of a bridge at Oguta lake. I admire this man's leadership style and I am saying ' jisi ike'
-Kenneth Uwadi, Mmahu-Egbema, Imo State, Nigeria.