NPP functionary advocates for resignation of regional executives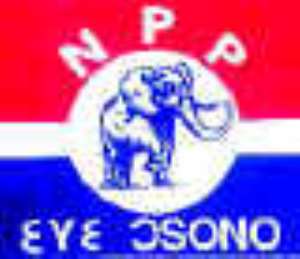 Kumasi, Aug 8, GNA - A New Patriotic Party (NPP) functionary has expressed dissatisfaction and dismay about the performance of the Ashanti Regional NPP executives and called for their immediate resignation.
Mr Twumasi Ampofo, NPP ward chairman for the Ayeduase polling station, said activities of the executives turn to divide rather than promote unity and progress of the party in the region and should therefore step aside honourably rather than to be compelled to resign. The call was contained in a release signed by Mr Ampofo in Kumasi on Sunday.
The release appealed to the National Executive Committee of the party to critically examine activities of the regional executive and bring their conduct in line with the constitution or compel them to resign.
"Their continuous stay in office will only jeopardise the efforts of NPP winning and maintaining parliamentary seats in the region", it added.
Mr Ampofo said even though the party in the region was engulfed in numerous disputes and petty quarrels, the regional executive has initiated no positive steps to resolve such disputes.
The release said, "special reference is the eight-month-old squabbles and disputes that had characterised the executives of the newly created Oforikrom constituency, yet the regional executive look unconcerned about bringing peace to the area".
Mr Ampofo said their deliberate refusal to intercede in the Oforikrom mishap and dispute meant the executives were out just to destroy the party in the area and this, they should not be allowed to do.
He also accused some party officials of diverting party cards designated for those, who genuinely applied for them to their favourites, thus denying the rightful persons of such facility.