Supersonic Overhaul of Tourism – Hon CathyAfeku Y3dawoase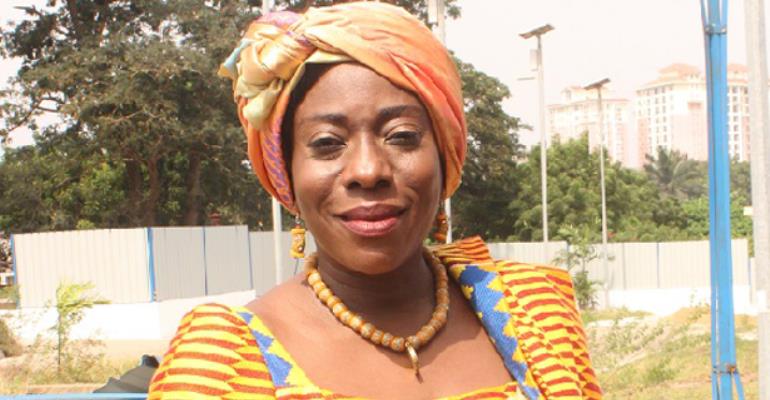 What a supersonic transformation of the tourism industry that we are experiencing under this new administration of Honourable Catherine Afeku. It never once occurred to me that tourism in Ghana would take a turn for the better. There are many initiatives that the Ministry has adopted namely: Marine Drive; Chocolate Day and freebie at the airport; Cocoa Museum; revolution in the Creative Arts industry spearheaded by the professional no-nonsense lady, GyankromaAkufo-Addo; the weeping rock; rehabilitation of the national reserves and parks; and the tall list goes on and on!
Some nationwreckers seem to want to create rancor between the ace musician, KK Fosu, who was alleged to have claimed that Honourable Catherine Afeku was incompetent. The mischief emanates from one nation wrecker (name withheld for now), allegedly harbouring a deep yearning to replace Catherine Afeku as Minister. He thinks he can achieve his aim of getting attention by hiding behind non-existent skeletal one man pressure groups such as Focap, Mocap, Socap, and what have you. Let him dare! Tweaaa, tofiakwa! His lame accusations, spearheaded by non-entities, are more like the blind man mocking the redness of an insomniac's eyes. What competence do these people have that they should criticise the Minister, who is hell bent on disallowing vandalism in the creative arts industry?Constructive criticism is always welcome, but such hate speech is totally unacceptable! If there are any grievances,they should be directedat the appropriate authorities for quick redress instead of exhibiting gross malevolence and lack of patriotism to the Nation. They can't be singing the semblance of agbogbloshie noise and say that they have fine music, let alone discuss someone's shortcomings, if any at all.
I thank KK Fosu for debunking the mischievous article and I applaud him for his humility. Oh and I am a fan of his "Sujwe" song! 3y3d3 pa pa!
So how come the predecessor Ministers could not see the urgency of promoting Ghana except to use the office to abuse the system, channeling and dubiously siphoning moneys through. The allegations of spurious transactions that spelled doom on the country are quite disheartening. I can't fathom any other motive, but an ulterior and a lazy one.
When Hon Catherine Afeku took office, she shifted into first gear and screeched off, changing gears as and when the drive needed, quite unlike John Mahama, who remained in first gear until he was beaten soundly by His Excellency Nana Akufo-Addo, the supersonic President, in the 2016 elections.
Discussions are ongoing with the Deputy Minister for Local government, Hon OB Amoah, to give the National Parks a major facelift to bring them up to Ghanaian standards to portray our much enchanting rich culture. This is what Ghana needs! The nation needs government appointees that hit the ground running from the onslaught, and have not paused to look back. I am in awe of the massive strides to project Ghanaian culture and tradition. Especially the last event that officially recognised the 14th day of February as "The National Chocolate Day".
I believe that Ghana Chocolate will be repackaged to suit events or better still propel the Ghanaian theme to higher levels. That is the spirit, which every patriotic Ghanaian must possess. I want to see such zeal in every employee of the State. Some appointees, though, need to a cue from the Honourable Minister, Catherine Afeku. I reckon it is women that are running the show now, because having two powerful women at the helm of affairs means that they will stop at nothing to achieve their set target. Just like the invincible passion of a woman towards her child, so also is the passion that GyankromaAkufo-Addo and the Hon Minister spice their zeal with.
And talking about GyankromaAkudo-Addo, the policy statement that she has come out with is so rigorous and intensive that the actual revolution in the creative arts industry is just about taking place. We are not talking about the shallow meaning that our supposed artistes and artists attach to this all-important dimension of the tourism industry. This is a real revolution; a revolution in the way things are done, spoken, played, and sculptured. It is the revolution of the gumption, mind, soul, and imagination! It is a revolution of the Ghanaian's way of seeing the creative arts, as she brings on board professional embellishments and new ideas to upgrade the system with. She is a force you do not want to cross!
I will be dissecting her policy statement soon to enlighten those who have patriotism and a zeal to see the metamorphosis of an industry that has the potential to bring in more revenue than timber or gold.
Under His Excellency President Akufo-Addo, the world finally seems to be good, after all.