Ghana Water Company Employees Demand Bribe Shamelessly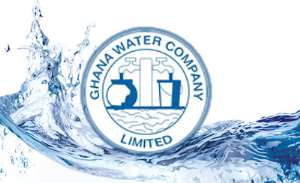 It would seem to me that some unscrupulous employees of the civil service do not have the nation at heart. The archaic system of corrupt practices continue to be the modus operandi of hungry criminals wanting to become rich overnight. When a customer of the water company is owing an unappreciable amount of money by virtue of a revolving account of paying some and carrying forward some, it should be a matter of respectful resolution between both sides. But when they come calling at homes demanding to be given bribe in order not to disconnect service, then it becomes very problematic and downright treasonable. Yes, you heard me right. It is TREASONABLE, because it is cause for insecurity and national instability! Isn't corruption a security concern?
Michael C Wirrou from the Sowotuom District of the Water Company did just that on the morning of February 16, 2018. It is normal that people pay water bills in part or whole, however convenient, although such payments reflect much later, close to two months from date of payment. That is the pretext that nation wreckers like Michael Wirrou employ to their advantage, claiming that payments have not reflected and so they are at liberty to terrorise or harass people in their own homes. To them they can demand bribes and go scot-free. For some greedy freaks like Michael, a state institution is a cash cow to make money from both the nation and the customer. Such characters must be expunged from the system to give way to those that are seriously seeking for jobs to survive in honesty and humility.
All explanations including proof of payment did not deter this man from disconnecting the water service to the house that he had entered at Achimota. I call on Dr Clifford, the CEO, and Honourable Afenyo Markins, chairman of the board of Directors, all of the Ghana Water Company to look into the continuous harassment of clients by meter readers and the ilk of Michael Wirrou of the Sowotuom District Water Company before they nullify the gains made by the new management under President Nana Akufo-Addo. Bribes will not be tolerated and will not be given. Ah!
If it is about enhancing the efficacy of the system, it should be done urgently, to avoid the recurrence of such disgraceful acts by criminals within the system.
By Fadi Dabbousi