Govt Includes "Hotel De Kufour" In A Document To Ecowas Bank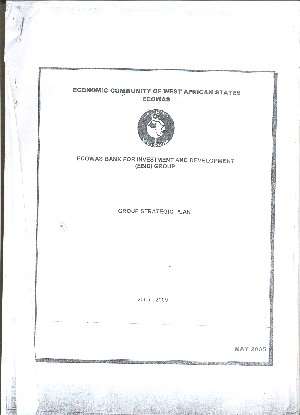 As the Commission for Human Rights and Administrative Justice (CHRAJ) continue its investigation into the 3.5 million dollar Saga, Radio Gold can confirm that the Hotel, which has become Known as "Hotel Kufour" and bought by Airport West Hospitality Limited, would be a 3-star hotel when completed.
The company, West Hospitality Limited was incorporated in September 23, 2002 and is owned solely by John Addo Kufour, The first son of President John Agyekum Kufour. The controversial hotel is CONFIRM IN A GROUP STRATEGIC DOCUMENT PLAN OF THE ERCOWAS BANK FOR INVESTMENT AND DEVELOPMENT (EBID) GROUP DATED MAY 2005.
........When the controversy surrounding the ownership of the Hotel broke out, the President's son, John Addo Kufour issued a statement on may 12,2005 saying among other things that he is a shareholder and put up in consortium of banks to purchase the hotel building close to the President Private residence.
The President's son in the same statement noted that he asked the prudential bank to act as a lead bank in the transaction. On the July 21, this year, the Dispatch Newspaper in a front page story captioned "ECOWAS BANK INVITED TO INVEST IN HOTEL KUFOUR".
The story reports inter alia that credible sources close to the ECOWAS REGIONAL INVESTMENT BANK (ERIB) in the Togolese capital, Lome, has confirmed that it has received a letter inviting it to participate in a "SYNDICATED TERM LOAN" for the Hotel Project of the AIRPORT WEST HOSPITALITY LIMITED. The Dispatch newspaper quoted the letter inviting the (ERIB)"TO PARTICIPATE IN THE SYNDICATION IN THE AMOUNT OF ONE MILLION DOLLARS IN THE FORM OF TERM LOAN. YOU ARE ALSO AT LIBERTY TO INVEST PART OF YOUR COMMITMENT IN THE EQUITY OF THE COMPANY".
Radio Gold investigation at the ECOWAS REGIONAL INVESTMENT BANK indicate that it is a Bank whose essential mission is to finance transactions aimed at promoting and developing the private sector and the commercial public sector within the ECOWAS community with a view to achieving regional integration.
My investigations into the ECOWAS regional Investment Bank's Pipeline Projects for Ghana include an 18 million dollar facility for the Tema Oil Refinery Limited and falls under INDUSTRY/PETROLEUM SECTOR, another 2.737 Euros facility to The BOAULE COMPANY under INDUSTRY SECTOR and ONE MILLION DOLLAR facility for Airport West Hospitality Limited under HOTEL and TOURISM SECTOR.
Radio Gold investigations into the Board of Directors of the ECOWAS Regional Investment Bank interestingly found out that the Chairman of the Prudential Bank Limited, Accra, Ghana, Mr. J.S Addo who is a member of the Council of State is the Chairman of the ECOWAS Bank for Regional Investment. Our investigations continue.
Source: Radio Gold news at 2pm on August, 5, 2005.