TUC Decries High Borrowing Costs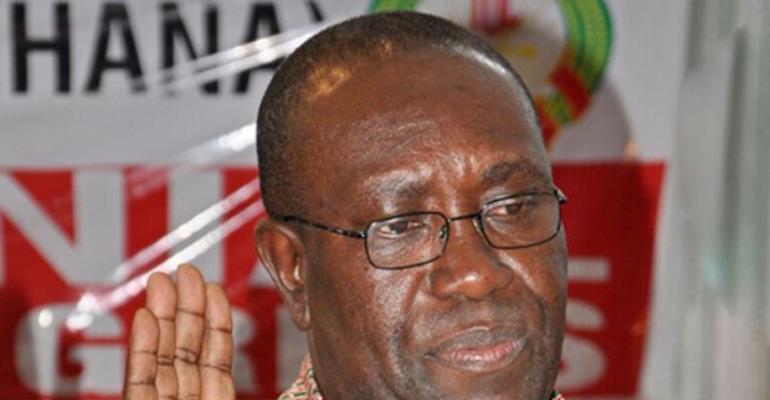 The Trades Union Congress (TUC) has complained about the cost of borrowing from the banks and other financial institutions, which remain unreasonably high, despite the declining inflation.
In a statement issued recently and signed by Dr Yaw Baah, General Secretary in reaction to the President's recent State of the Nation Address, the TUC said: "Our markets continue to be flooded with imports often produced with huge amount of subsidies. Our local products are not able to compete even on the domestic market.
"It is not entirely true that domestic industry is inefficient. The truth is that the private sector in Ghana is unduly exposed to unhealthy competition. Government must reform the trade policy and make it truly business friendly. We expect more initiatives to support the private sector."
Employment
It stated that the neglect of employment had been so glaring that even when the Budget and Economic Policy Statement of government had the theme "Sowing the seeds for Growth and Jobs", as in 2017, the managers of the economy failed to set targets for the jobs.
"They only remembered to set targets for growth and other variables such as inflation and budget deficits."
Underfunding
"The neglect of employment by government is further exemplified by underfunding of the Ministry of Employment and Labour Relations and all of its agencies.
"For the 2017 fiscal year, the Ministry of Employment and all its agencies were earmarked to receive GH¢60.7 million for their operations. This represented 0.001 percent of the total appropriation bill and 0.04 percent of the allocations to the presidency."
It continued that in dollar terms, the 2017 allocation to the Ministry was about $13.1 million compared to a budgetary allocation of the Ghana Cedi equivalent of about $23 million in 2009.
It added that in the last couple of years, the TUC had made several submissions to government in which it had consistently called for a change of attitude and policies towards employment creation.
Assurance of support
"We would like to assure government that the TUC and its affiliates operating in all the sectors of the Ghanaian economy are ready to support policies and programmes that will create jobs and ensure prosperity for all Ghanaians in all parts of the country.
"We will continue to work with government and other social partners to maintain the current industrial peace."
Boards' reconstitution
Additionally, it called on government to reconstitute the boards of the National Labour Commission (NLC), Fair Wages and Salaries Commission (FWSC) and National Pensions Regulatory Authority (NPRA) without further delay.
By Samuel Boadi