GDP Growth Of Ghana Undeniable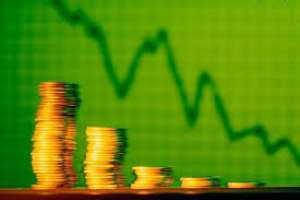 Country Director of Accra Brewery Limited (ABL), a subsidiary of Anheuser-Busch InBev (ABInBev), Philip Redman, says Gross Domestic Product (GDP) growth so far recorded by the country under the current New Patriotic Party (NPP) administration, is undeniable.
Mr Redman disclosed this while speaking at a ceremony held on Friday at the Alisa Hotel in Accra to reward some key distributors of ABL across the country.
"You can't deny the GDP growth we have seen. It's an amazing performance actually from a country," he told journalists on the sidelines of the ceremony.
According to him, the performance of the national economy has been amazing even though growth has not impacted the incomes of the masses.
He indicated that the impact of lower inflation has been positive on the economy, especially private businesses.
The economic outlook for Ghana looks very positive and I think the road looks bright, said the Country Director of ABL.
Awards
Key distributors of the leading brewery company were recognized during the event for their hard work and outstanding contribution to the company's growth in 2017.
The awards ceremony, which is an annual event, is organized by the company to bring people together and strengthen its existing relationship with its partners.
About 38 of ABL's key distributors located throughout Ghana attended the awards ceremony, which saw Denby Enterprise, a key distributor, receiving the ultimate Gold Award.
It received GH¢20,000.00 cash and 150 assorted cases of the company's products.
Emmanuel Brenya Enterprise won the Silver Award, taking home cash GH¢15,000.00 and 100 cases of ABL's products.
Cimarco Limited and GenX Trading Limited took home the Bronze Award and Highest Growth Award respectively.
Danspet Enterprise, Satea Enterprise, Rems World Ghana Limited, Akora Trading Centre, Agyei Baffour and Sons Limited, Tolaram Co. Ltd. (Suyani) and Tolaram and Co. Limited. (Tamale) won accolades respectively.
Mr Redman praised the winners and other distributors for their hard work and urged them to continue to improve their performance.
He stated that "ABL's achievements throughout the year, and the growth recorded in 2017 could not have been possible without you. ABL does not take for granted the critical role you play in our supply chain, and as a business committed to our Dream of creating the ideal company that engages, motivates and supports partners across the country, we are delighted to continue highlighting your immense contribution."
Mr Redman also mentioned that "ABL will be inaugurating a multi-million dollar packaging line in the second quarter of 2018, which will increase capacity and output by setting the company towards fulfilling its growth agenda, meeting market demands and satisfying customers."
He added that "in a bid to continue to serve our consumers by offering brand experiences that play meaningful roles in their lives, and always in a responsible way, ABL introduced Beta Malt in Returnable Glass Bottles, Stella Artois and Eagle Extra Stout onto the market last year."
Mr Redman, therefore, urged the distributors to continue to support our brand.
Chief Executive Officer (CEO) of Denby Enterprise, Mathilda Amamoo thanked ABL for the honour, indicating that the money would be used to expand her business.
By Melvin Tarlue