Tijaniya Council Honours 3 Personalities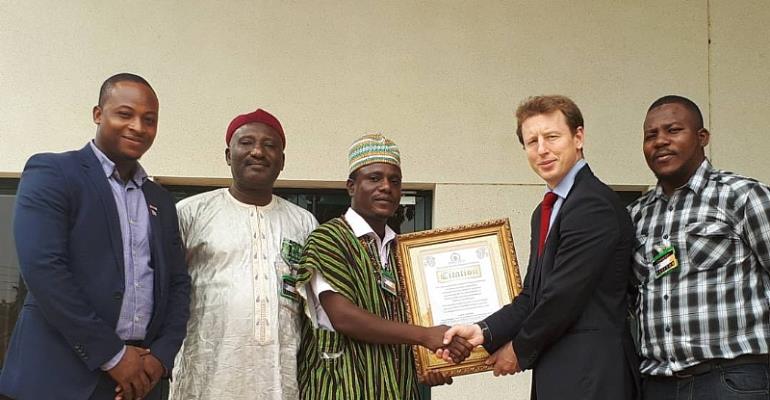 The Tijaniya Muslim Council of Ghana recently celebrated the life of the world founder of the Tijainya doctrine, Sheikh Ahmed Tijani initiated by Sheikh Abdulai Ahmed Maikano.
The event which took place at Prang in the Pru district of the Brong Ahafo region was attended by thousands and hundreds of people within and without the country to partake in the celebration. Many outstanding personalities who have contributed immensely were honoured.
Those honoured included the Supreme successor of world Tijaniya, Khalifat Amm Shiekh Sidi Ali Bin Arabi Al-Tijani and the Vice President of Ghana Dr. Mahmoud Bawumia.
The three honoured at British High Commission in Accra are John, Peter, and Kwame.
Presenting the awards on behalf of the President of the council, Sheikh Khalifa his Personal Aide, Abubakar Baba Yara said, the Tijaniya Muslim Council of Ghana has and will continue to recognize outstanding and distinguish personalities who have contributed to the socio-economic of this country.
He called on all who share the vision of the Council to cooperate for human development.