February 13, 2018
|
Politics Politics
Supreme Court Suit Against Amidu Won't Stop Today's Vetting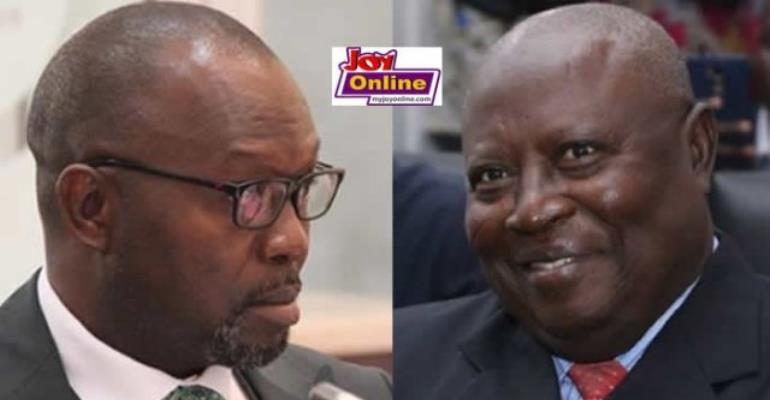 A cloud of uncertainty should be hanging over the much-anticipated vetting of Martin Amidu for the position of Special Prosecutor after he was dragged before the Supreme Court, but a leading member of the Appointments Committee of Parliament says the hearing will go ahead.
Chairman of the Appointments Committee, Joseph Osei-Wusu, has said the vetting will go ahead because neither the Committee or the office of Parliament has been served with a copy of the suit.
Also, Minority Chief Whip and a member of the Committee, Muntaka Mubarak, has said unless the Speaker of Parliament, Professor Aaron Mike Oquaye, directs the Committee to stay the exercise, the public hearing scheduled for Tuesday will come on as planned.
"So far as we are concerned the vetting is coming on," the member of Parliament's Appointments Committee told Evans Mensah on Joy FM's Top Story Monday.
MP for Bolga East and former Deputy Attorney General, Dominic Ayine, has sued Mr Amidu claiming he is not qualified to hold the position because he has passed the constitutionally permitted age of 60.
The Bolgatanga East Member of Parliament holds that Mr Amidu, 66, is beyond the statutory age and is, therefore, not qualified to be appointed to a public office position.
The Special Prosecutor is entitled to the "emolument, privileges and facilities" of Appeals Court judges who are entitled to retire at the age of 70.
But Mr Amidu will be 73 years at the end of the OSP's seven-year term, a development the plaintiff has said is unconstitutional.
Dr Ayine is also asking the court to annul Mr Amidu's appointment and approval in the event Parliament goes ahead with the planned vetting process.
Dr Ayine says he expects the Appointment's Committee of Parliament to suspend Martin Amidu's vetting scheduled for this today, Tuesday, February 13, 2018.
The Appointments Committee of Parliament is also set to consider a separate petition filed last night against Mr Amidu, nicknamed Citizen Vigilante, for his unwavering anti-corruption fight.
Story by Ghana | Myjoyonline.com