Special Prosecutor Should Also Create Award Scheme To Reward Anti Corruption Initiatives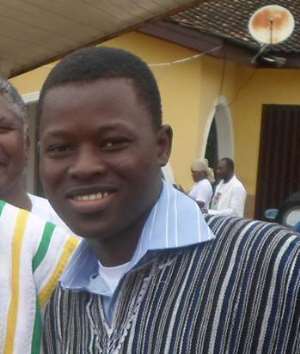 As Part of efforts to ensure sanity and honesty as a hallmark in the public sector, Mr. Tuorimuo Elvis Philip, an Entrepreneur, has suggested that the newly appointed Special Prosecutor, Martin Amidu, who was the Attorney General during Late President Mills' Regime should create an award scheme for incorruptible officers and anti-corruption initiatives.
This, he strongly believes, would rather deter people more than supposed jail terms.
He was speaking in an exclusive interview with UpperWestMedia.
"Ghanaians are moved by awards and would do anything to get them; if people are praised for their achievements in their corruption fight, it would go a long way to push others to the right direction," Mr. Tuorimuo stated
He said we shouldn't always come in when it's wrong, sometimes coming in when it is right to show appreciation can extend some attitudes far than expected' he noted
"Mr. Amidu should also exercise caution because some corrupt officials would also use that opportunity to manipulate him and gain awards from him."
Mr. Tuorimuo is an Entrepreneur and Researcher of Social Issues.