All is set for the Mother of All Picnics in New York.. U gotta be there!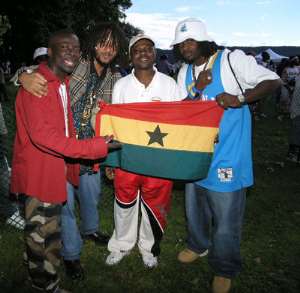 Ghanafest in Chicago was a tremendous success. The torch now has been passed to NCOGA for the New York Picnic. The road is now set for NCOGA's Mother of all Picnics.
The picnic will be held at the Orange County Fair Grounds this Saturday, August 6, 2005 from 10:00AM to 6PM.
This year's festivities promise to be a historic one. The main attractions include cultural displays showcasing our diverse cultures at their regal best; Artists such as Obour, KK Fosu, Batman and Company as well as our local and up and coming talents in the tri-state area; auction by North American Airlines, Western Union, Moneygram and other sponsors. Dignitaries will also be in attendance to grace the occassion and mingle with the crowd.
We invite you to come and meet old friends, make new friends, find love, networking and generally have a good time!!!
Please drive carefully and safely, See you all there!!!