February 11, 2018
|
Opinions Opinion/Feature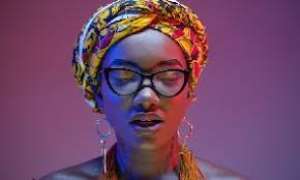 I do not intend to make this write-up lengthy but as I unearth the lessons we can learn from the sudden demise of Ebony I plead with you that you bear with me as you read. As it has happened to her and you are surprised, do not be so amazed my dear, it can also happen to you.
Almost every day we forfeit the opportunity given to us to learn lessons from the things happening around us. Every young person is talking about her death but the question I ask myself is, what lesson(s) are we learning from her demise???
I hear people talking about the awards she might receive this year, some say she is gone to the land of no return with all her beauty, others say she is too young and talented to die and should be replaced with someone else. In fact, there are many more comments about the death of Ebony but one thing I opened my ears wide enough to hear that I never did was, to hear someone ask the question, where will she spend eternity?
As I begin to talk about that, I receive comments like; Bro stop what you are saying because is like you are judging her. Some even say she might have repented….
I'm very sorry readers, I may have to abruptly end my write-up not for the purpose of creating suspense or because I'm short of words but because some think telling the truth nowadays makes you a judge.
For you who desperately search for the truth I say, "Life is but a vapor that appears and vanishes so swiftly that it cannot be traced. Therefore do all you can now, not tomorrow, to please God because tomorrow cannot be assured." Never also forget that, the day of judgment is not a respecter of persons therefore let us love one another as we live. God bless you.
From: Aboagye Jeff
9th February, 2018