February 11, 2018
|
Diaspora (UK & Ireland)
Milton Keynes NPP Chapter Again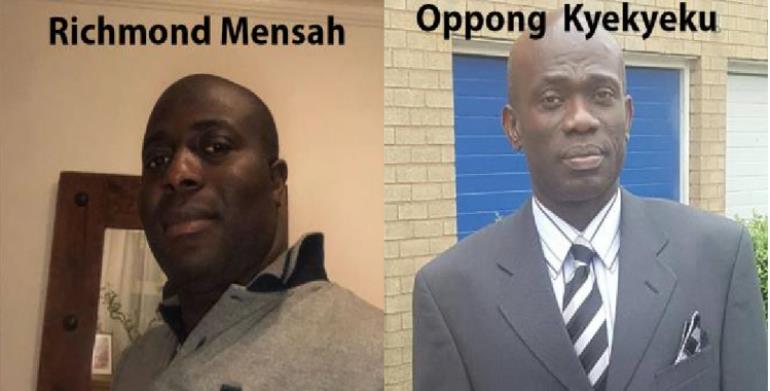 NPP Milton Keynes chapter is noted of its notoriety when it comes to elections. It all started in 2014 when the current chairman, Mr Michael Ansah was wrestling power from its former chairman Mr Atta Kruffi.
Chairman Ansah was noted for being anti-Nana Addo so he hired guys like Richmond Mensah who is noted for being Afoko and Kwabena Agyapong boy and he intends formed a team to rig the elections for Michael Ansah and work for the Akofo regime. Their expectation came through as Michael Ansah became the chairman together with the team they supported which made the chapter a decision chapter for the UK branch. Unfortunately, their "Demi gods" in the persons of Afoko and Kwabena Agyapong were suspended.
Due to this shock, Richmond decided to use the late Java's show "ekosi sen political show" to lambast the President of the republic when he was a candidate of the party and the party via text on the show and I know alot of party faithfuls Will testify to it.
If our Memory served us right, this Richmond Mensah guy assisted OPK currently special assistant to Mr Alan Kyeremanten to bus some supporters from all the Country to cause mayhem at the party headquarters which disgraced the party before the elections.
With all these behaviours from this clueless young man and his cronies, candidates who are now vying for positions in the incoming elections slated in April 2018 have started consulting him for assistance and unspecified amount just for him to rig the elections in their favour.
Because of this, One Mr Oppong Kyekyeku who I see as upright and firm person has been abused by both their council of elders, their chapter chairman and some of the members who kowtow to this Richmond Mensah guy.
I, therefore, entreat the party executives in the headquarters in Accra to intervene as those in London can't be trusted.
HISTORY OF MILTON KEYNES CHAPTER
Milton Keynes chapter was formed by David Kamkam Boadu who is now busy vying for the party's chairman in Ghana.I know for a fact that registration forms of members are still with him. The membership cards were done by the same Man which was later on bloated during the elections in favour of Chairman Michael Ansah.
Unfortunately, like what NDC did to Ex-President Rawlings, the party has been taken from the architect of the chapter and now been seen as confide property of Richmond Mensah and his cronies who are using it for Akiko and Agyapong agenda.
My team are watching with eagle eyes and inform the party and the general public, whatever happens, thank you
Writer: Kwaku Obeng Asiamah
Email:[email protected]
Contact: 0302980004