February 10, 2018
|
Opinions Feature Article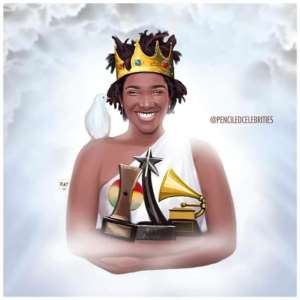 Some birds are not meant to be caged.
Their range is too unrestrained
Their wings too strong
They chirp too piercing
Their colored feathers are too bright
And talons too long and sharp
For the limiting confines of this earthly cage.
Remember Bob Marley?
Baba Yara and Robert Mensah?
Princess Diana, John Lennon
Komla Dumor and Suzy Williams?
Can't forget Dr Martin Luther King
Malcolm X and Whitney Houston
There once were a Peter Tosh
Lucky Dube, Aaliyah and Kwabena Kai
All young, vibrant and full of zest
Flighted away so fast and furious.
So fly, fly high, little one,
Soar higher than the sun and stars
To where only immortals freely float
Where there are no human traditions and conventions
To hinder or hold you.
You teased us with only a tiny whiff
Of the perfume of your talents and greatness
And have left us to wonder what could have been.
It hurts, Ebony dearest.