Parents Urged To Teach Kids Internet Use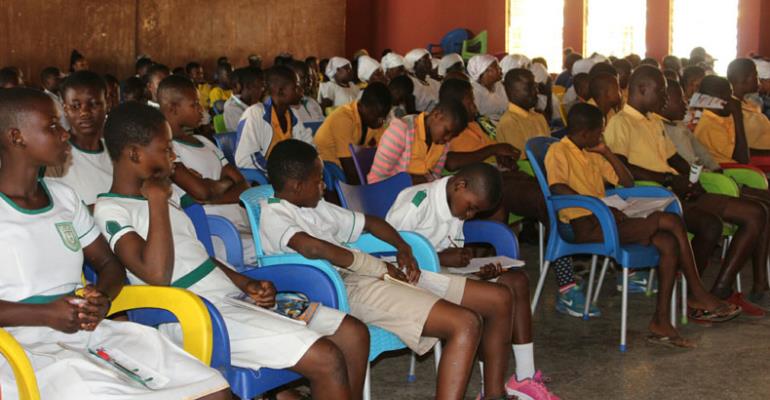 The Upper East Regional Director of the Department of Children, Georgina Aberese-Ako, has asked parents not to prevent their children from using the internet and mobile phones.
According to Mrs Aberese-Ako, the internet and smart phones have come to stay and parents must accept them and find ways to ensure that children and the youth use them well to boost their academic performance and development.
"Today, there are a lot of things our children and our youth can learn from the internet. Children in the Junior and Senior High Schools (SHS) can learn about different careers and prepare themselves before they get to the tertiary level to choose their careers. Once they are using the internet, some will stray into areas that can lead them to self destruction…they will learn from the internet using the computer or mobile phone; with or without your permission, and so it is very important that we, as parents and guardians, learn the good use of the internet and phones so we can transfer this knowledge to them."
Mrs Aberese-Ako disclosed this to DAILY GUIDE in an interview after a day's sensitization programme on safer internet use for school-children and other young people from some vocational and religious groups in the Bolgatanga Municipality.
The month of February has been set aside to sensitize the world, especially children and the youth, to be careful with their activities on the internet.
This year's Safer Internet Day 2018 was themed "Create, Connect and Share Respect; a Better Internet Starts with you."
Participants were cautioned against uploading nude pictures of themselves and others on the internet, as well as giving their personal information to websites.
They were charged to fight against the wrong use of internet and phones in their communities and report people who use the internet and phones to commit crime to the police.
In recent times, there have been cases of child molestation and fraudulent recruitment of young people for non-existent jobs on the internet.
Many people have also lost huge sums of money to cyber fraudsters.
From Ebo Bruce-Quansah, Bolgatanga