February 9, 2018
|
Politics NPP News
Ghana Can Only Progress Under NPP – NPP Man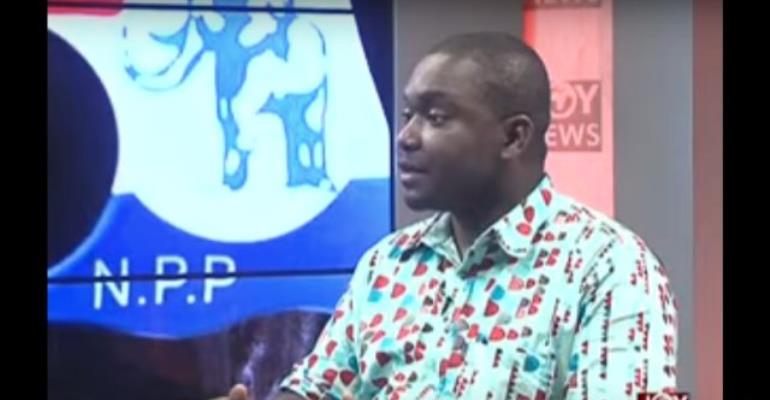 Ghana's Deputy Ambassador to China, Dr Charles Dwamena says the governing New Patriotic Party (NPP) is the only political party that can save Ghanaians from economic hardship.
The diplomat popularly known as Dr China said the liberal party has demonstrated over the years that it has the solutions to the economic transformation and development needed by the country.
In an interview with Gifty Andoh Appiah on The Pulse on the JOYNEWS channel on MultiTV Wednesday, he said the success recorded in the first year of president Nana Addo Dankwa Akufo-Addo is a testament to the NPP's credentials.
The World Bank has projected Ghana's economy to grow by 8.3 percent in 2018, becoming the fastest growing economy in the world.
The Ghana Stock Exchange has also been described as the best-performing Stock Exchange in the world for January 2018 by Bloomberg. T he country's fiscal deficit has also reduced from 9.2 percent in 2016 to an estimated 5 percent in 2017, government data revealed.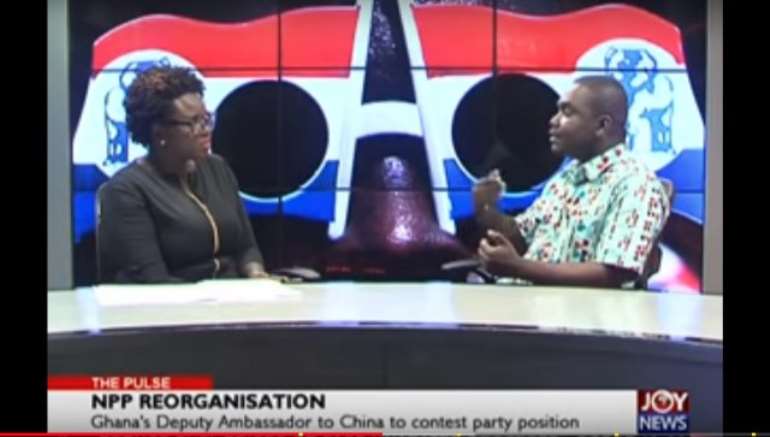 Dr China with Joy News' Gifty Andoh Appiah on The Pulse
Delivering his second State of Nation Address, the president credited the achievements to his government's prudent economic measures that were put in place since assuming office in January 2017.
With the successful implementation of the free senior high school (SHS) as well as other economic programmes, Dr Dwamena said there will be more pro-poor programmes if the NPP is kept in power.
"NPP is the only party that can transform Ghana," he said, adding he is contesting for the NPP National Treasurer position to help maintain the party in power.
The former NPP Director of Finance and Administration wants to put up the necessary structures within the party to improve the welfare of the over 3 million supporters.
"I believe at this point in our life as a party we need to move from handouts to a more sustainable way to doing things. I will teach the [supporters] how to fish before I give [them] fish to eat," he said.
The Deputy Ghana's Ambassador to China said he will set up a National Welfare Fund and Business Incubation Fund to help party members who have ideas to start their own businesses.
"It will be there for party members who want to set up businesses [so that] with a good proposal [any supporter] can approach party executives [to access the fund]," he said of the Business Incubation Fund.
Watch the interview below:

Story by Ghana | Myjoyonline.com | Austin Brakopowers | M: [email protected] | Instagram: @realbrakopowers