Parents Encouraged To Take Advantage Of Ban On Alcoholic Advertisement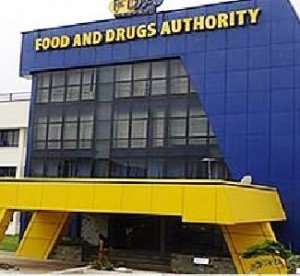 The Food and Drugs Authority (FDA) has called on parents to take advantage on the ban on advertisement of alcoholic beverages between 0600hrs and 2000hrs and ensure that their wards do not stay long watching television.
He said the main objective of the ban on alcoholic advertisements on televisions and radio are to protect children from the effects of such broadcast information and there is the need for parent to complement the national effort.
Mr James Lartey, the Head of Communications at the FDA, speaking at a media sensitization effort in Koforidua, said the directive is an enforcement of the law which has been neglected over the years.
He said 'we have come strong on this law because we have noticed that radio and television advertisement slots are heavily saturated with alcoholic beverages and many programs including prime time news are sponsored by alcoholic companies'.
He said there is the need to have a careful study on the long term effects of the media's reliance on advertisements from alcohol producers.
Mr Samuel Kwakye, the Eastern Regional Director of the FDA, said the move to protect children from alcoholic advertisements is a global challenge which needs the contribution from all stakeholders.
He called on the media to support the campaign for parents to play responsible roles and ensure that after 2000 hrs their children are not watching television.