February 9, 2018
|
Politics
2018 SONA: Akufo-Addo Spoke Well But...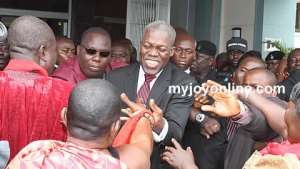 The usually reserved, easy going, soft-spoken former vice president has described the 2018 state of the nation address delivered by the president Nana Akufo-Addo "low in content."
Amissah Arthur fired the salvo minutes after the president had presented the state of the nation address to Parliament, Thursday in line with Article 67 of the 1992 Constitution.
He told journalists the president speaks well but the content in his presentation was not encouraging.
Amissah Arthur was among high profile dignitaries including ex-presidents John Rawlings, John Kufuor, John Mahama and other diplomats who were present listening with rapt attention at the gallery of Parliament.
The president was heckled for the most part of his presentation by the minority who consistently sang the part of the national anthem that called for a resistance to oppressor's rule.
"And help us to resist oppressor's rule with all our will," they sang repeatedly in protest over the fallouts of the cash for seat probe.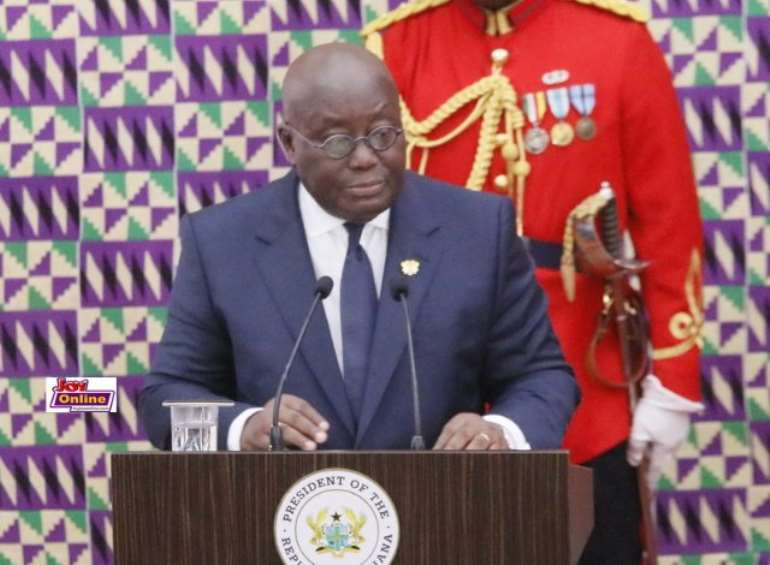 But the president appeared unfazed by the distractions. For close to two hours, the president touched on the economy, education, tourism, sports, security, corruption and a number of his popular campaign policies, one district one factory, one village, one dam, etc.
His presentation did not also lack subtle jabs at his predecessor government which he accused of leaving behind a rundown economy, choked with debt.
It appears the former vice president who was the head of the economic management team was not impressed the least by the president's remarks.
Paa Kwesi Amissah Arthur took advantage of the opportunity provided by the journalists to get back at the president.
He was particularly unhappy with the growing insecurity in the country with the conduct of some NPP vigilante groups and berated the president for not speaking about it.
"He speaks very well but the content was little. The worry of most people is the insecurity. I thought that he was going to empower the law enforcement agencies to deal with political partisan groups who are creating uncertainties and fear in people," he lamented.
When he was reminded of the president's promise to retool the police in order for them to crack down on criminals, he said: "retooling is not empowering the police against political violence."