Unregistered Nomadic Herdsmen to Evacuate Krachi East within two Weeks - MCE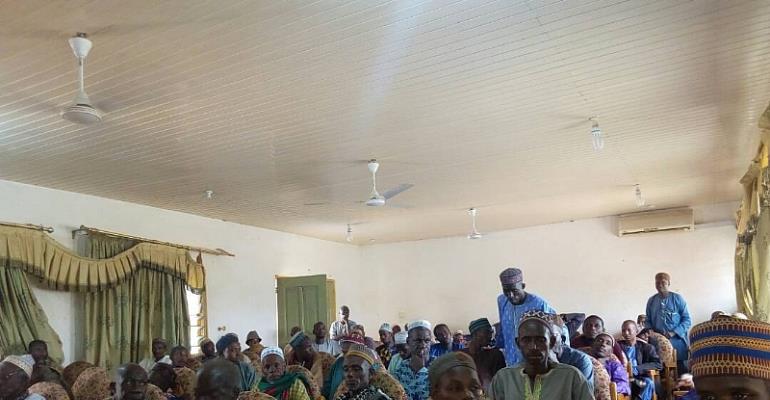 The Krachi East Municipal Chief Executive, Honourable Patrick Jilimah has today issued two weeks ultimatum to all nomadic herdsmen who are not recognized as registered herdsmen to leave the Municipality or face his wroth.
He had also issued a warning to those had already registered with the veterinary officers to desist from the act of allowing their cattle to destroy peoples crops in their farms.
Hon. Jilimah made this known at a Municipal Coordinating Council meeting held today at Municipal Assembly hall. He said, complains received from farmers about the herdsmen are too much in his office so he called them to a meeting today in order to address the problem but unfortunately, out of the (126) registered members only (56) honoured his invitation which he was not happy about, the Assembly will meet and decide on a sort of punishment to be meted them but all those who did not register should evacuate the Municipality within two weeks. He stressed.
According to Chief Instructor Ebenezer Asante, complained about these nomadic herdsmen is the second among all the reports received by the Krachi East Municipal police Command. He therefore, advised them to always know how to guide and also direct their animals from grazing in peoples farms.
Source: Christiana Ativi Oti radio