Street Carnivals Banned In Kwabre East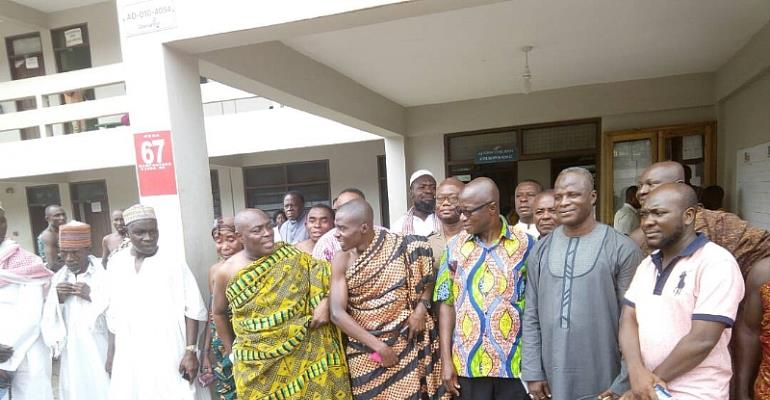 The Kwabre East District Security Council has announced a ban on street carnivals during funerals at Ahwiaa.
The Council has also directed that, all funeral activities in the area must cease by 6:00pm.
It has also called for stiffer punishments for persons found fomenting troubles that disrupt the peace of the area.
The District Chief Executive for Kwabre East, Nana Osei Assibey Bonsu, gave the directives after the Council met traditional rulers and other stakeholders at Ahwiaa to find a lasting solution to recurring conflicts in the area.
He downplayed reports that the recent disturbances at Ahwiaa are as a result of religious or tribal conflict.
The DCE added that, the Council has also tasked the Police to clamp down on the use of drugs by the youth in the area.
Below are the recommendations of the council:
1. Formation of a committee to look into the matter
2. Police should ensure the sale and use of drugs are controlled in the community
3. Jamming and dancing have also been banned
4. All funeral activities must end after 6:00pm
5. There will be peace talk on February 18 for both parties. Imams, pastors and politicians would be invited to talk to the gathering.
6. Leadership also want IGP to open a police station at Ahwiaa
Properties including vehicles were demolished when a fierce battle ensued between two youth groups in the area. Residents in the community were forced to lock themselves indoors as a result of the situation.
Reports say the disturbances started when the Asante youth prevented their counterparts from the Zongo community from partaking in the burial rites of an 18-year old girl by name, Esther Ampofowaa on Friday.
It is unclear who the deceased person is, and what exactly might have led to her burial rites being the cause of the violent clash.
The Police arrested four suspects in connection with the violence on Saturday. Two of the suspects were in possession of locally manufactured pistols, while the two others had machetes with them.
They are being kept in police custody to assist in further investigations.