GUTA Disappointed In AGI Over Alleged Rot At The Ports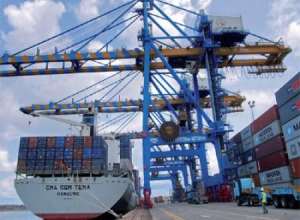 The Ghana Union of Traders Association (GUTA), has described as unfair, suggestions by the Association of Ghana Industries (AGI) that imports are under-valued and under-declared.
GUTA says the allegations of rot at the country's ports must be tackled dispassionately.
The AGI has complained about what it described as unfair trade practices being perpetuated at the ports by various officials.
The Association also called for the intervention of government in the activities at the ports because the issues threaten the success of major policies such as the one-district, one factory, as well as plans to create an industrialized economy and reduce unemployment levels in the country.
But speaking to Citi News, the President of GUTA, Dr. Joseph Obeng said the AGI was being unfair.
Although he believes it is practically impossible to cheat the system, he said he was open to looking into the problem in a more rigorous manner.
"If we have to be blunt, it is very unfair because these days, it is practically impossible for somebody to outdo customs. The AGI, themselves, import about 90 percent of their products. Do they undervalue them? So let's go through their imports and see how much they also pay."
"If there is a problem with clearing, then we have to talk about it holistically. But not that others people will behave as if they are the saints of the state and others being the devils of the state. It is unfair," Dr. Obeng said.
Importers, freight forwarders reject claims
Importers and freight forwarders dismissed claims that they engage in malpractices at the ports.
The President of the Ghana Institute of Freight Forwarders (GIFF), Kwabena Ofosu Appiah explained that the strict clearing process doesn't allow such illegalities.
"The Technical Services Bureau does not take the documents that we present hook, line and sinker; this includes the declared intention before it is allowed into the system. We have another crack team of customs officers at the compliance level who have records that have piled up as a result of transactions that have passed through the system. After all of these you go onto the field and meet another set of customs that is if you are channelled to go through the examination," he told Citi Business News.