Tilly Akua Nipaa On One-On-One With Odarteygh
Born Matilda Mensah Marfo, but known professionally as Tilly Akua Nipaa is professional actress who believes in the need for one to benefit from their passions. She also believes that hardworking is an element that takes people places.
OdarteyGH had an up-close and personal session with Tilly Akua Nipaa , touted as one of the sought after rising talents in the Ghanaian entertainment industry.
OdarteyGH: Hello, and welcome to one on one with odartey gh?
Tilly: Thank you and thanks for having me.. I'm excited about this.
OdarteyGH: Very well, can you tell us who is tilly akua nipaa ?
Tilly : OK, so Tilly Akua nipaa is a 23 years old actress who is very good with the stage and the screen as well, very dark in complexion and a Ghanaian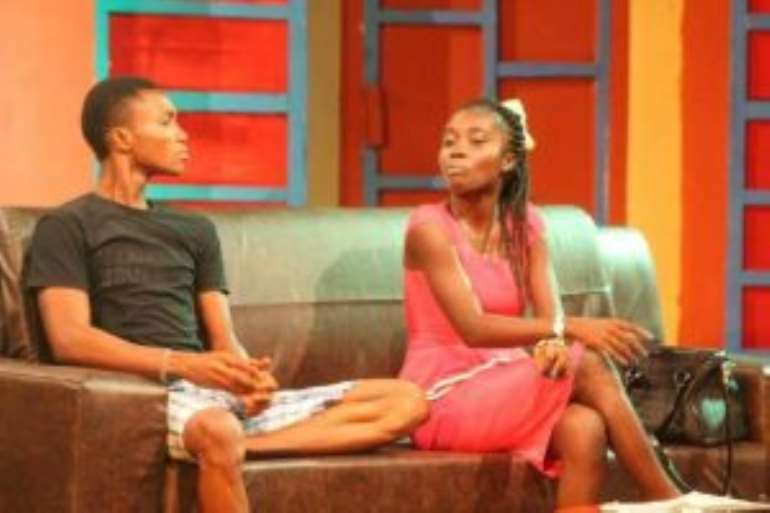 OdarteyGH: Tell us about life in senior high school?
Tilly: Hehe.... Senior high school, for someone like me.. It was adventurous, got exciting, boring and interesting at the same time.. You know, that whole shs experience, actually thats where I discovered my acting talent and became the first drama director for the school... Always acted as a man though.. Hahahahhahhahahaha.
OdarteyGH: What were some of the fond memories at the university?
Tilly: being in the drama studio.. That place was my life, from sitting there alone quietly, going for rehearsals, watching productions and performing in stage... All of those times in that special place to me was golden.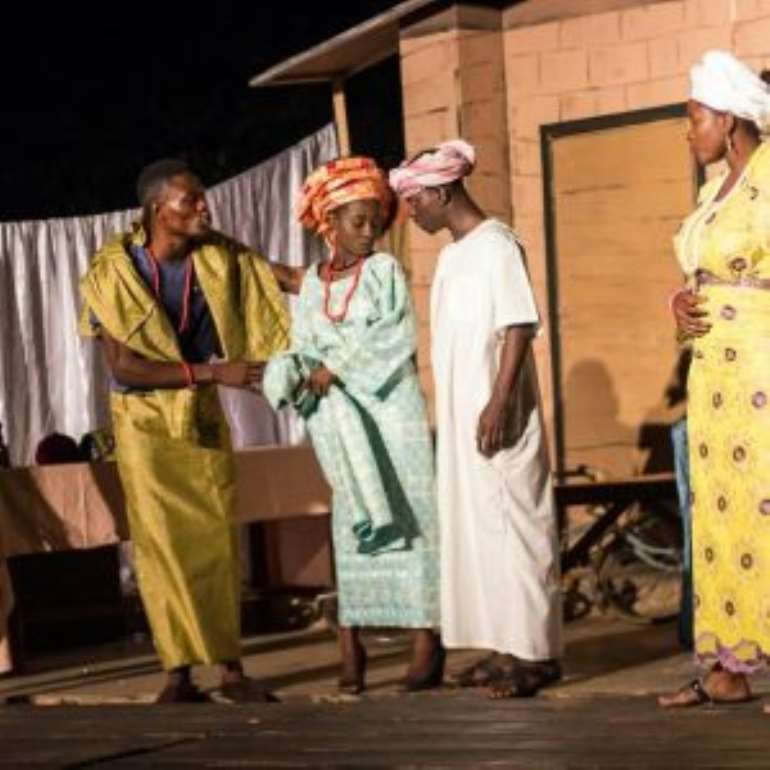 OdarteyGH: Tell us about the first job you took up?
Tilly: so it was with SKS we had to go and perform for nestle Gh... Nido..my best friend linked me up... Was very nervous we performed in front of hundreds of mothers at ashiaman and just after I got paid I called my parent and started shouting 'I've got my first pay Ooooh '..the rest was a blur... Hahahahhahhahahaha
OdarteyGH: How did you end up in stage acting?
Tilly: I think I've always loved it codedly...in St. Roses, I got the chance to play with the stage and I took it. In Uni, my friend forced me to continue with the acting so I gave it a shot and here I am.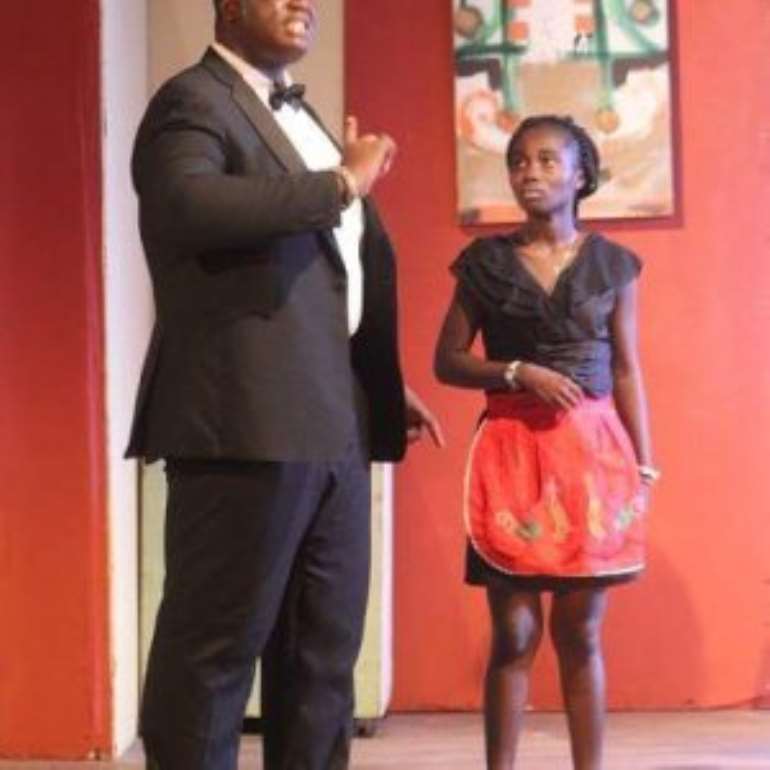 OdarteyGH: Have you always wanted to be a stage actress?
Tilly : not always... I want to be an actress not just stage I love being in front of the cameras too. Well it's much easier for me because of the confidence I gathered with the stage act. In as much as I love stage acting because it's difficult I haven't always wanted to be a stage actress.
OdarteyGH: What are some of the challenges you face as a stage actress?
Tilly: OK so some movies producers are reluctant to cast me because they think stage actors don't do too well on screens which I doubt... I mean the best we have so far here in gh started from the stage.. And sometimes team work gets so difficult.. Lazy people pulling back productions and all.... I mean for stage you need a certain amount of discipline to be able to pursue it.. So if you happen to be in a production with someone or people who don't know and have that discipline, then it becomes a big challenge...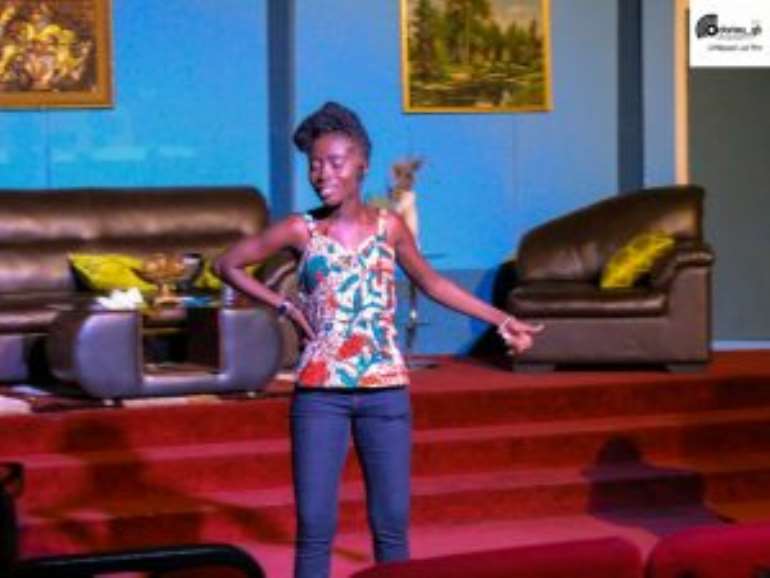 OdarteyGH: Do you do anything other act apart stage acting?
Tilly: yes, I write stories for either screen or stage, I am a voice over artiste (radio drama, to adverts and anything involving the use of voice) I also develop concepts for ad.. I have a team for making adverts, I do stage acting..face model, I host programs, mcing and I'm good with conducting interviews...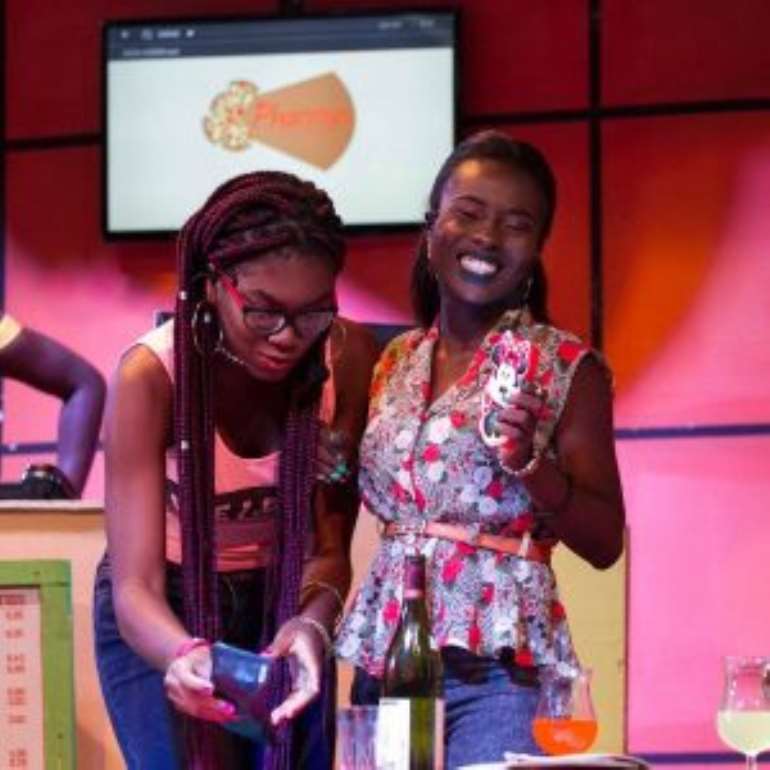 OdarteyGH: Nice, who and what motivates you and why?
Tilly: my parents.. They motivate me to do more wherever I find myself. They always say work hard and don't try to cheat anyone or think evil of anyone.. That way people's evil plans towards you can't stand.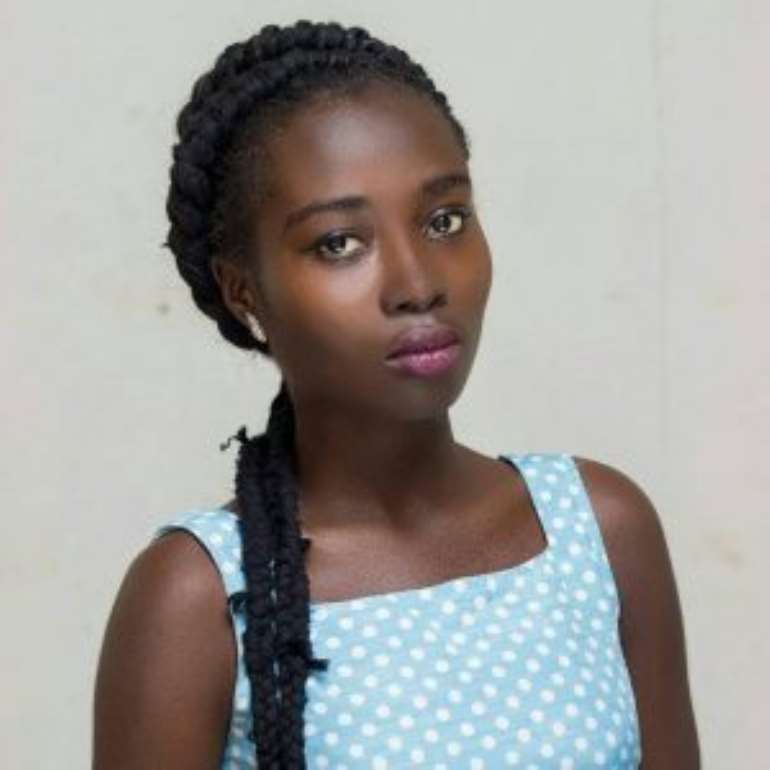 OdarteyGH: Very motivational words there, what has been some of your achievements so far?
Tiily: so far I think I've got to work act for alot of people.. Big men, normal people, kids, mothers and all... But I think my greatest achievement is putting smiles on the faces of my audience anytime I appeared on stage..
OdarteyGH: That's great, what are your thoughts on women in entrepreneurship in ghana?
Tilly: I think entrepreneurship it's self is I good thing, and with for women to start up something for themselves I think it's great and we should support ladies like that the more and God bless the hustle of any women in entrepreneurship.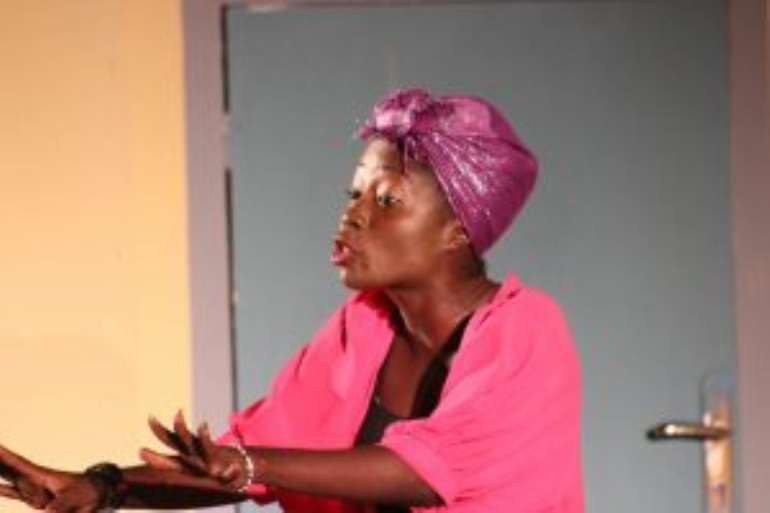 OdarteyGH; What do you do when you are not working?
Tilly: sleeping.. People think this answer is shallow, but for me sleeping is a big deal... Going for rehearsals and talking jumping from one place to another it's very stressful so the smallest chance I get when I'm not working is sleeping.. Trying to charge myself up for the task ahead. And I like to watch movies to help with my craft.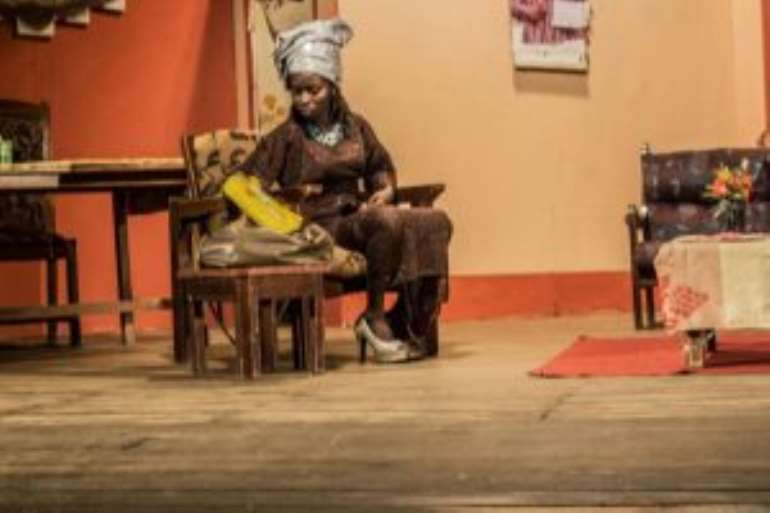 OdarteyGH: How is a typical day like for you at work?
Tilly: I work with the national drama company, so a typical day at work is acting the whole day... Rehearsals from 8:30 am to 5pm...everyday of the week.
OdarteyGH: What is the most exciting aspect of your job?
Tilly: that two seconds for me to step on the stage or for the light to turn on during a performance is exciting in a very scary way.. You just don't know what to think... Like the whole world is depending on you kind of excitement... But the apex of the excitement is when I hear good job.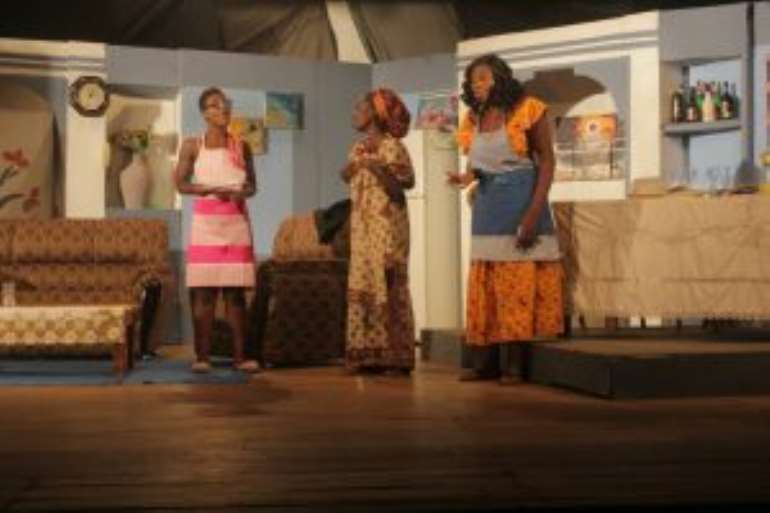 OdarteyGH: What's your favorite hang out?
Tilly: anywhere there is food... Quiet... Either alone r witg some few friends so long as Gere is food.. Hahaha
OdarteyGH: Who is favorite international celebrity and why?
Tilly: Tatiana maslany...shes the lead character in the series Orphan black... I love her because she's played like seven roles.. Even more than seven in the series and each character was distinct... I mean the characters were different from each other and it was amazing and exciting to watch... It's like that movie tells me how much work I need to do to get there... Lol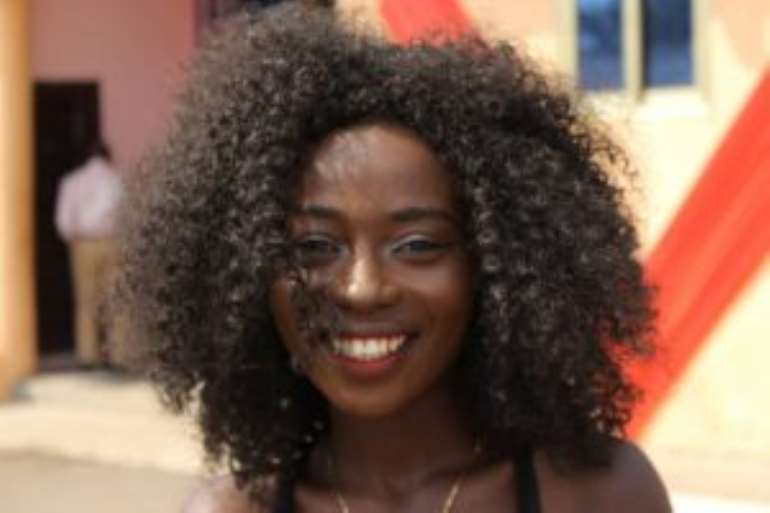 OdarteyGH: How do you de-stress?
Tilly: listen to music. And go somewhere I can see a lot of continental dishes..
OdarteyGH: Are you a fan of movies or series, if yes comment on a few.
Tilly: orphan black... Because it's mind blowing, scorpion... I just love scorpion for no reason... And Big Bang Theory because they are always eating... Food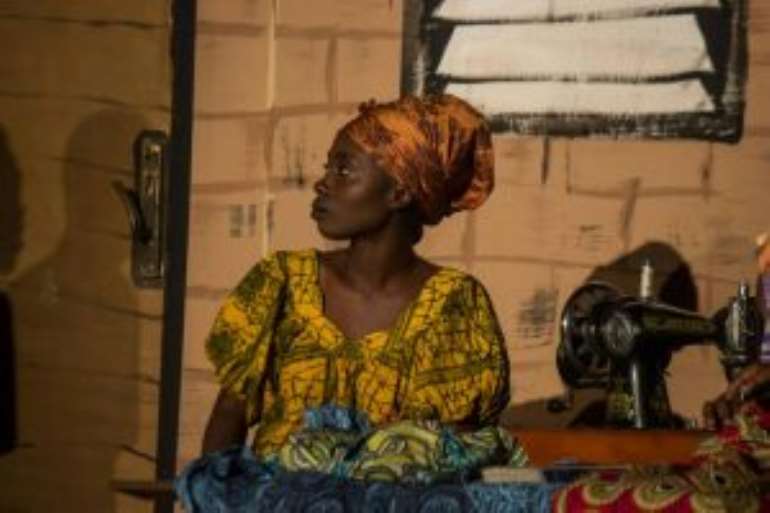 OdarteyGH: What's your favourite song?
Tilly: taking over by shattawale
OdarteyGH; Before you go, where do you want to see yourself in the next five years?
Tilly: very influential in the entertainment industry.. I'll be used as the yardstick for discipline in the creative arts industry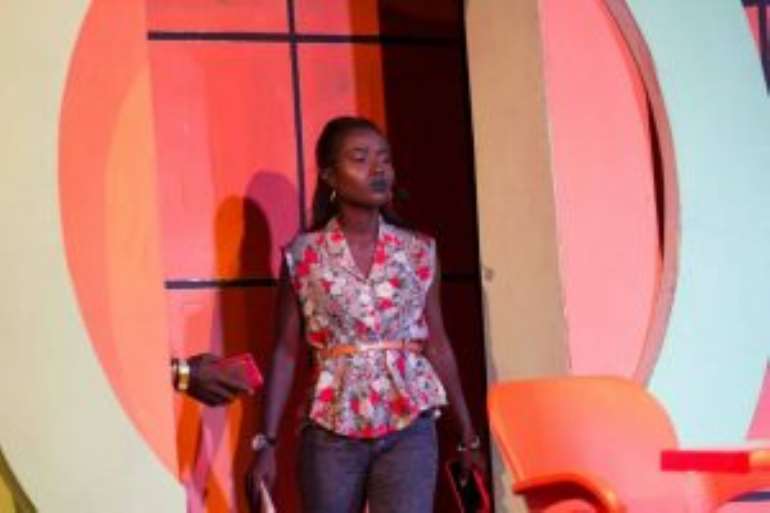 OdarteyGH: Thank you for honoring our invitation.
Tilly:..thanks for inviting me too..