Man Carrying Young Boy's Head Arrested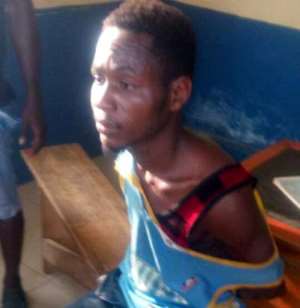 The Agona Nkwanta District Police Command on Tuesday night arrested 23-year-old man, Alex Tetteh, for possessing a human head, believed to be that of a young boy.
The suspect was arrested by the people of Sankro, a village near Dixcove when he was searching for a potential buyer of the human part.
The Western Regional Police PRO, ASP Olivia Adiku, told Takoradi-based Skyypower FM that the suspect had attempted to sell the human head to a spiritualist around 5:15pm on Tuesday, February 6.
According to her, the spiritualist became suspicious and raised an alarm, and with the help of other residents ,the suspect was arrested and handed over to the police.
When interrogated by the police, suspect Alex Tetteh claimed to have decapitated a boy, believed to be Twelve [12] years at Bogoso with two accomplices.
The suspect has since been transferred to the Regional Police Command at Sekondi pending further investigations, while the human head concealed in a black polythene bag has been conveyed to the Effia Nkwanta Regional Hospital morgue.
Crime and rituals
This arrest follows the police uncovering a shrine at Akatapo, a village near Amasaman in the Greater Accra Region, where it is suspected that some criminals fortify themselves before undertaking in illegal operations.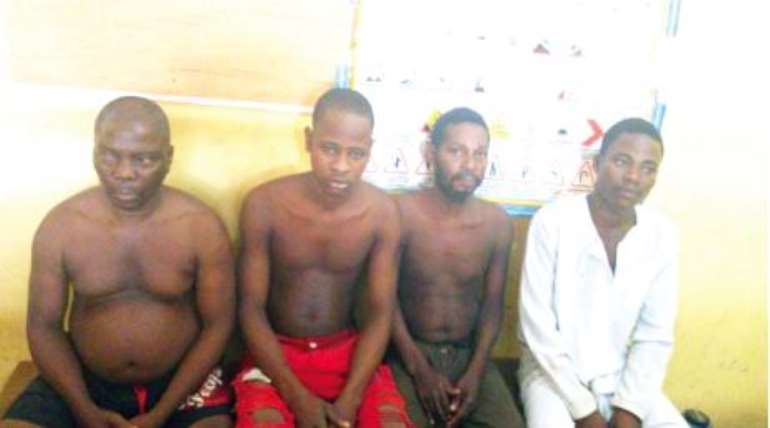 Four persons were arrested at the shrine during the swoop and the police also retrieved a human head in a black polythene bag which had been placed on one of the idols at the shrine.
The human head, which was in an advanced stage of decomposition, was found with a telephone number written on a piece of paper and tied around it.
The fetish priest and owner of the shrine is currently on the run and is alleged to have been engaged in several rituals, especially money doubling rituals, for his clients.