Cemetery Turned Into Ghetto In Wamanafo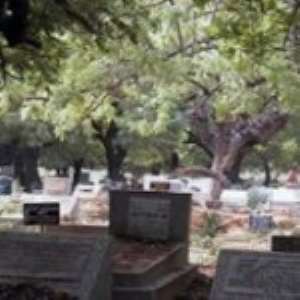 Teenagers at Wamanafo in the Dormaa East District of the Brong-Ahafo Region have turned the town's cemetery into a 'ghetto' engaging in substance abuse and drug peddling.
The adolescent boys and girls, mostly school dropouts between aged 13, and 18, engaged in gambling and other indoors games at the cemetery.
Disclosing this in an interview with Ghana News Agency (GNA), Pastor Kwadwo Adu, the Founder of the Wamanafo Holy Ghost Prayer Camp, said the problem required urgent attention to save the lives of the youth in the area.
Some of them have turned into addicts and alcoholics as they mix 'akpeteshie', a local gin with Indian hemp and drink the substance, he added.
He said because of the substance abuse, mental health cases among the youth were rife, particularly, epilepsy and psychotic disorders.
Pastor Adu therefore appealed to the Brong-Ahafo regional Police command to intervene.
He said 24 people with various forms of mental health illnesses in the area who were brought to the camp had recovered and successfully reintegrated with their families.
Many of the recovered people are individuals with substance abuse disorders, he added, saying, there are currently six patients receiving treatment at the camp.
Pastor Adu appealed to authorities to demolish the 'ghetto' before the unexpected happened, and pleaded with parents in the area to also endeavour to provide their children with basic educational needs to sustain their interest in school.