February 6, 2018
|
News Regional News
Chiefs Ask Teachers To Help Fight Sakawa And Cyber Crime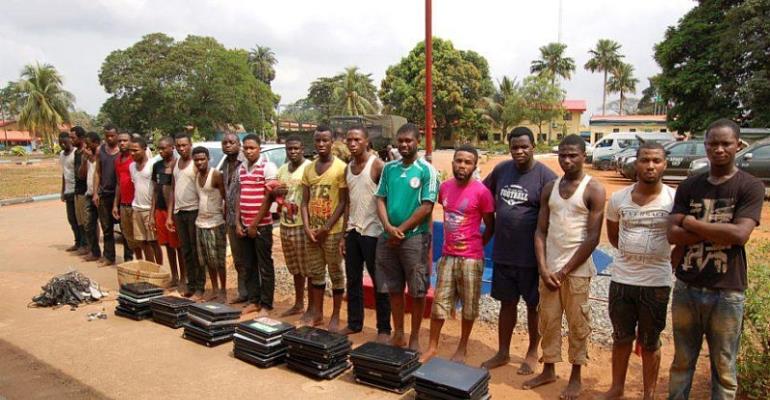 The Krontehene of Assin Nsuta, in the Assin South District of the Central region, Nana Sentia Kusi, has tasked teachers in the area to intensify moral education to curb the increasing cyber-crime and many other forms of criminal activities among the youths in the area.
He noted that the fast pace at which technology is developing means that, the law enforcement officials and parents alike are struggling to keep pace with the law-breakers.
According to him, instilling discipline and fear of God in children through moral education at basic school level will help kill the canker in the near future.
Nana Sentia Kusi added that the increase of Sakawa, cyber-crime and other forms of criminal activities compromises their security and they are ready to support the teachers in dealing with issues.
The headmaster of Assin Nsuta Catholic Basic School, Mr. Solomon Apaw, also pledged the support of teachers in fighting for Sakawa-free children in the area.
Cybercrime is a fast-growing area of crime. Increasingly criminals are exploiting the speed, convenience and anonymity of the Internet to commit diverse criminal activities that know no borders.