ECG To Introduce Affordable Tariffs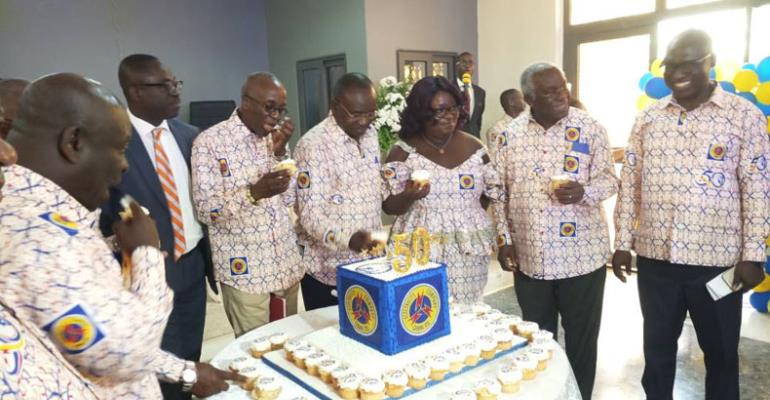 The Electricity Company of Ghana (ECG) says although it has not achieved the regulatory benchmarks for system losses and network reliability, achieving affordable cost reflective tariffs for customers remains a challenge.
Ing. Samuel Boakye Appiah, Managing Director of ECG disclosed this at the launch of the power distributor's 50th anniversary celebration yesterday in Accra themed: "50 years of powering the socio-economic growth and development of Ghana."
Challenges
According to him, over the past 50 years, ECG has chalked major successes and also faced various challenges, adding that "By far, the worst challenge in recent memory was the protracted power crisis of 2012 – 2016. During the crisis, ECG's image fell to an all-time low and our distribution network was weakened as a result of frequent switching for load shedding. Our finances suffered because customers reacted to the crisis by not paying their bills. With the necessary political, financial and technical interventions, the crisis was resolved last year and ECG is back on its feet."
The MD said ECG, over the years, had to discharge its mandate using obsolete equipment, outdated technology and manual business processes, adding that the unfavorable macro-economic challenges that faced Ghana at various times took its toll on ECG's financial performance.
Achievements
Ing Boakye Appiah said ECG is the best distribution utility in West Africa rated second in the whole of sub-Saharan Africa after Eskom of South Africa.
In the last quarter of 2017, engineers from Afghanistan were trained by ECG on the recommendation of the World Bank.
Current state
"As a modern utility, we are automating and digitizing our networks and business processes using the latest technologies in the industry. Our network operations are partially automated at the medium voltage (MV) level…We have introduced prepayment metering across our operational area.
"We are currently migrating our legacy meters to smart Automated Metering Infrastructure (AMI).
"In the coming years, we shall implement various programmes aimed at improving efficiencies in our business processes with the objective of delivering quality service to our esteemed customers, as well as creating value for our stakeholder."
Setting records straight
He debunked reports that ECG had been sold.
"ECG has not been sold contrary to what others believe. With the introduction of a concessionaire to invest in, manage and operate our distribution assets, ECG will continue to exist, albeit with a different focus. The new ECG will be an active and responsible asset owner, which will engage in bulk energy trading, providing knowledge and skills to support other utilities through consultancy services and an upgraded training school. The new ECG will also embrace the introduction of renewable energy into Ghana's energy mix in order to improve reliability of supply to customers."
Background
The Electricity Company of Ghana Limited (ECG) was incorporated under the Companies Code, 1963 (Act 179) in February 1997.
It began as the Electricity Department on 1st April, 1947 responsible for distribution power in the entire country. Later, it became the Electricity Division in 1962.
It was subsequently converted into the Electricity Corporation of Ghana by (NLCD 125) in 1967.