Chief Constructs Road, School, Water And Sanitation Facilities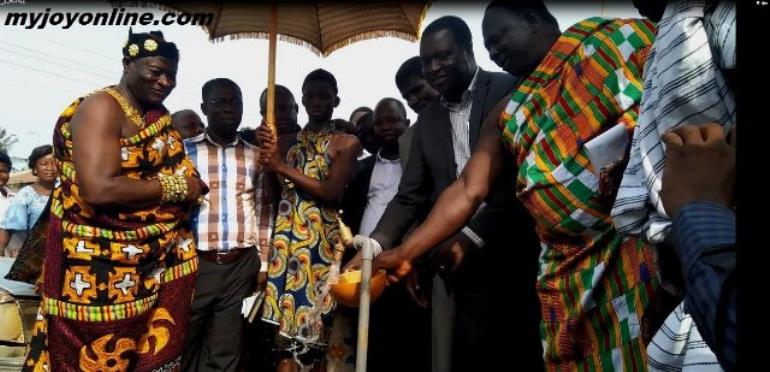 For years, their repeated appeal to successive governments for basic amenities and other development projects have gone unheeded.
Tired of waiting, their chief is spearheading initiatives to build roads, schools, water and sanitation facilities to give them relief.
That is the story of residents of Deduako, a farming community in the Bosomtwe District of Ashanti Region.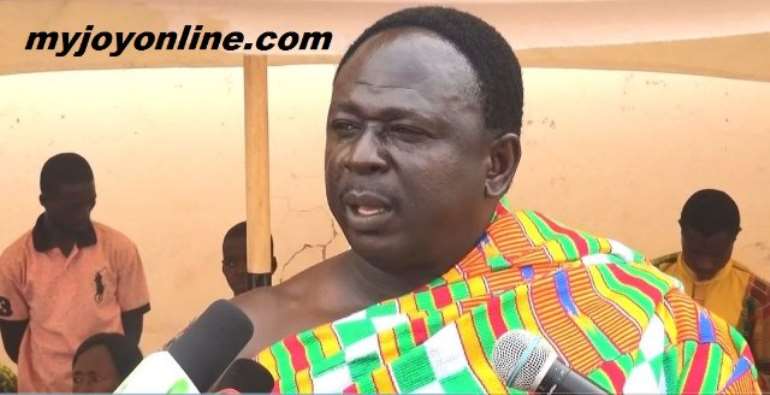 The Chief of Deduako, Nana Agyei Panin has single-handedly funded the tarring of the main road linking the town to the district capital, Kuntenase.
Other initiatives include a classroom block for the local basic school and water supply system at the cost of Ghs50,000.
"I am putting up a school which is at the lintel level. We now have water.
"I don't misuse the money I get from the stool on cars. I think about my people's welfare first," Nana Agyei explained.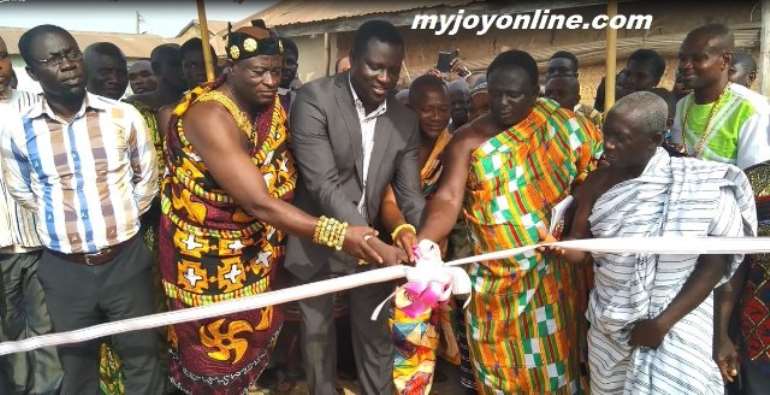 At the commissioning of the projects, Nana Agyei Panin promised to complete a 20-seater water-closet toilet facility for the community with close 1,000 residents.
His people's welfare is at the heart of all his initiative.
Nana Agyei Panin encourages other communities to take up the challenge instead of relying solely on government for their needs.
"Nananom, I implore you to use resources attached to your stools to the benefit of the people. Those resources are not your personal property.
Don't use them to buy expensive vehicles and build mansions for yourselves," he said.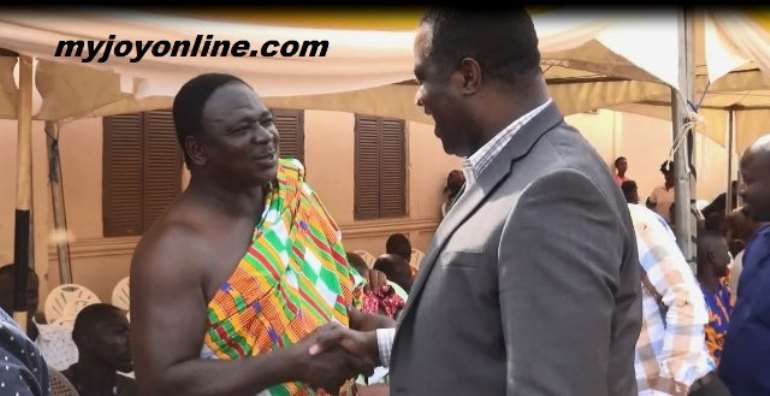 Member of Parliament for Bosomtwe, Dr. Yaw Osei Adutwum, who is also the Deputy Minister for Education is touched by Nana Agyei Panin's exemplary leadership.
"He's done many things like the road close to 2 miles. He did it himself and that is something we need to commend him for," he said.
He wants traditional leaders to be agents of development for their people.
"I think other traditional leaders, especially in Bosomtwe, should emulate the example of the Deduakohene because, when they do this, we are also able to do other things to support them."