More Updates On Fire At Ridge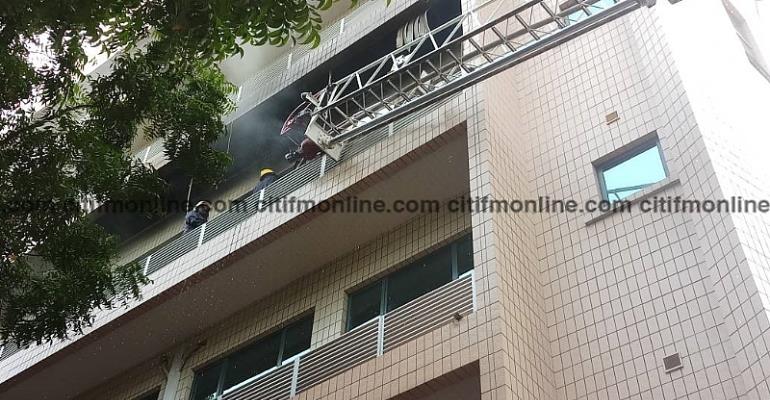 Fire has gutted parts of the Ghana Exim Bank building at Ridge in Accra.
The blaze has since been put out by personnel of the Ghana National Fire Service.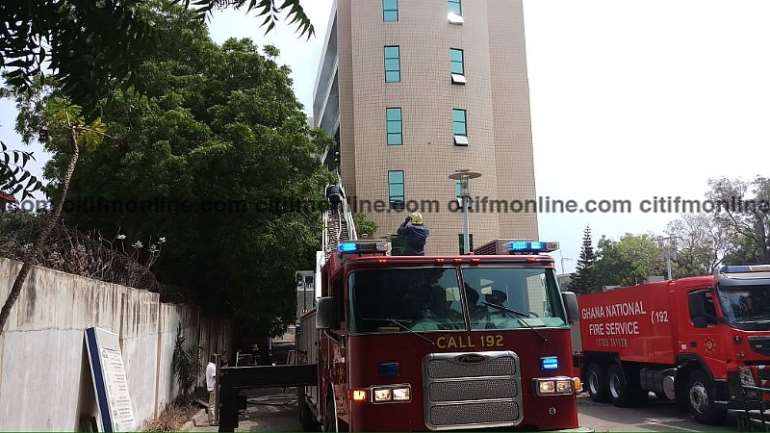 The building is situated close to the Greater Accra Regional Hospital.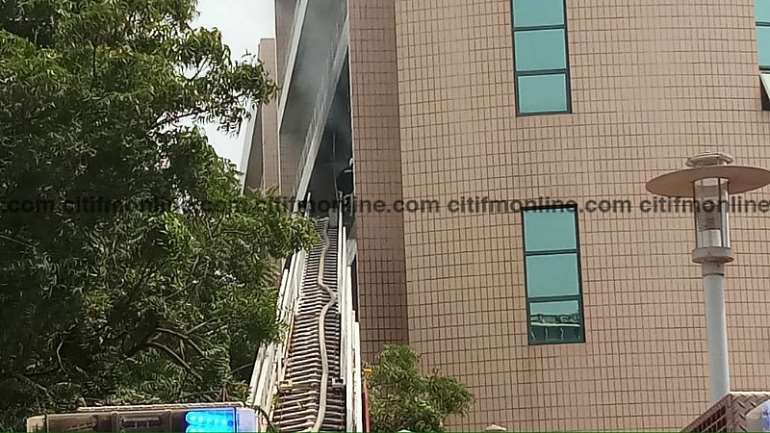 It shares the same complex as the National Youth Employment Agency (NYEP), Public Utilities Regulatory Commission (PURC), AIDS Commission and National Labour Commission.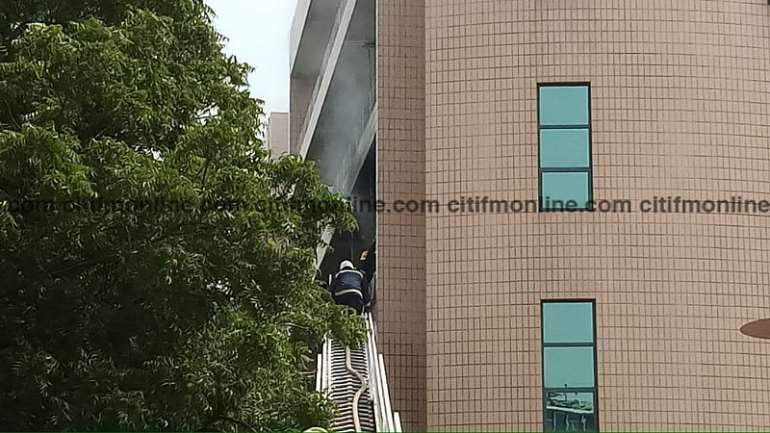 The Public Relations Officer of the Fire Service, James Oheneba Yaw Kwarteng said: "We had a distress call at 11:48 am and at 11:49 am and the first appliance at the headquarters was dispatched. It took them 6 minutes to get here. Initially, there was a problem with access so we had to call for the assistance of a turntable ladder. We had access to the room through the window to get to the fire."
"It was the office of the Director for Finance and Admin and within 35 minutes, the fire was doused…Two offices were affected," he added.