Female Caucus Pushes For Challenges To Be Addressed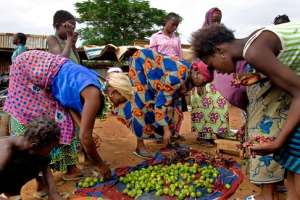 Young females from five districts in the Northern Region have resolved to undertake series of activities to engage opinion leaders in their communities to find lasting solutions to issues that affect them.
Some of the issues identified include; conflicts in the communities, stigmatisation of women, sex education, teenage pregnancy, exclusion of women from decision-making and activities to be undertaken to address them also include; public sensitisation, street procession and engagement of stakeholders.
This was after a Females Caucus sitting at Yendi as part of the Youth Parliament project being implemented by the Youth Empowerment for Life (YEfL), a non-governmental organization, with support from STAR-Ghana.
The Youth Parliament, which is modelled on the country's Parliamentary system, serves as a platform for youth of different communities to participate in discussing common issues affecting their communities and dialoguing with duty-bearers to demand accountability and their inclusion in the decision-making processes.
The five beneficiary districts where the Youth Parliament project is being implemented include; Saboba, Nanumba North, Nanumba South, Yendi, and Sagnarigu Municipalities.
The Females Caucus sitting, which brought together young females from the beneficiary districts, was to enable participants to reflect on challenges females faced in society and take up such challenges for discussion in their various Youth Parliaments and press authorities for action to address them.
Miss Issahaq Hasseenat, Chairperson of Females Caucus under the Youth Parliament project urged members of the Females Caucus to intensify their actions to help address challenges in their communities.
Ms Issahaq said the project had built their confidence in public speaking, which would help them in many ways such as assuming public responsibility to contribute their quota to community development.
Mr Abdul Ganiyu Alhassan, Technical Advisor on Advocacy, Youth and Gender at YEfL urged members of the Female Caucus to continue to push for their issues to engage the attention of duty-bearers for solution to such issues.
Madam Comfort Jalan, Girl-Child Education Officer at the Yendi Municipality, who shared her life experiences with members of the Female Caucus, encouraged them not to be distracted by their circumstances but to press on to achieve success.
GNA
By Albert Futukpor, GNA