CHRAJ Identified Breaches; You Can't Fault Ofori Atta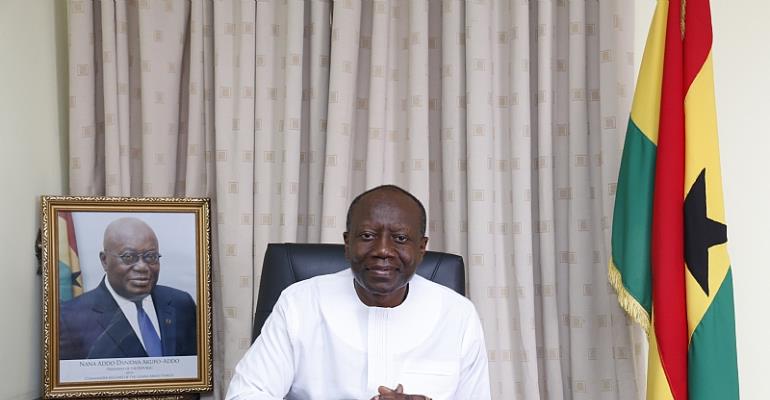 The Minority in Parliament should spare us their needless, but fruitless attempts at blaming the Minister for Finance of breaching the guidelines for the issuance of the $2.25 billion bonds in March last year. CHRAJ's recommendation about the identified breaches was not to indict the Minister, but to suggest ways of improving the procedures.
It placed an obligation on the stakeholders to collectively fix the breaches which have been the same procedures used over the years, and not a creation by the Minister for Finance; you can't blame the Minister, no!
For instance, the recommendation that " the Respondent/Minister for Finance should take steps to prevent Primary Dealers who are also Book runners/Transaction Advisors from gaining unfair advantage because of their dual roles as Primary Dealers and Book runners/Transactional Advisors" does not indict the Minister because it is a regulatory requirement by the Bank of Ghana.
According to the Commission's Report on page 10 and 11, the Updated Guidelines in 2015, it states, "In 1996, Bank of Ghana introduced the wholesale auction and a system of Primary Dealers (PDs) in the G-Secs Market which is intended to enhance the ability of BOG to achieve efficient funding of Government of Ghana's (GOG) Public Sector Borrowing Requirement (PSBR) through the development of strong primary and secondary markets. Selected financial institutions have been permitted to participate in the periodic wholesale auction.
Each is designated as a Primary Dealer. PDs can participate in the primary auction as principals for their own accounts. Individuals, other firms and institutions are expected to obtain their securities from the dealers." This breach, if significant cannot be placed on the doorsteps of the Minister for wrongdoing, not at all.
If there is a problem with this regulation, you don't fault the Minister, but the regulation. This case is superfluous, and must be treated with disdain, and seen with suspicion.
God bless Ghana!