February 1, 2018
|
Opinions Feature Article
The Minority NDC In Parliament Must Be Serious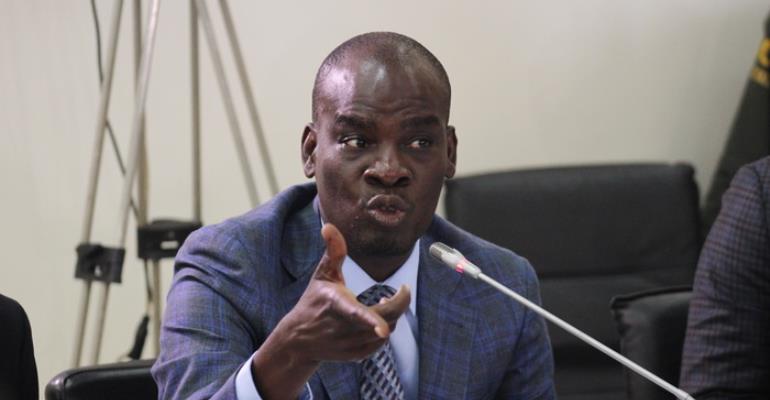 The Minority NDC is behaving funny, are confused and still in shock after their huge defeat in the 2016 general elections. They fail to realize that Ghanaians are disappointed in them, and have lost confidence in their ability to be a credible alternative to the NPP.
The press conference they organized yesterday was an embarrassment to say the least. What was the essence of the press conference? In one breadth the Minority Leader asked for the resignation of the Minister for Finance, at the same time, asking the President to sack him, and again raising issues about cronyism and friendship as consideration for the President's appointments. Somebody should tell the minority, especially their leader, Mr. Haruna Iddrisu to be serious for once since the citizenry expects them to raise the bar at the legislature.
I must state that the Minister for Finance is not afraid of any investigations into the issuance of the $2.25 billion bond raised last year to improve the economy and fix the mess created by the failed and incompetent erstwhile NDC government. He has been cleared by CHRAJ on the allegation of conflict of interest leveled against him by the NDC and would be cleared again because he has done nothing wrong, neither has his actions benefitted himself, but the nation.
What the minority in parliament is doing is just politics, noisemaking and worst of all to distract the Minister for Finance from continuing with his excellent performance that has led to stability in the economy. They know that with his high and impeccable performance, the Free SHS will succeed, the planting for food and jobs program will succeed, the economy will be stable, fiscal deficit will plummet, policy rate will further decline, jobs will be created, contractors will be paid, NHIS will be revived, among others. But, they won't succeed; the minister will triumph because he is focused, determined, resolute and will ensure he assists the President to realize his vision of Ghana beyond aid and most importantly, position the economy on a solid economic rock in order to make the country the preferred destination for investors and other nationals. The NDC and their Minority in Parliament must be serious; Ghana deserves better from them.
God bless Ghana!