Ghana To Mark Safer Internet Day 2018 On Tuesday 6th February, 2018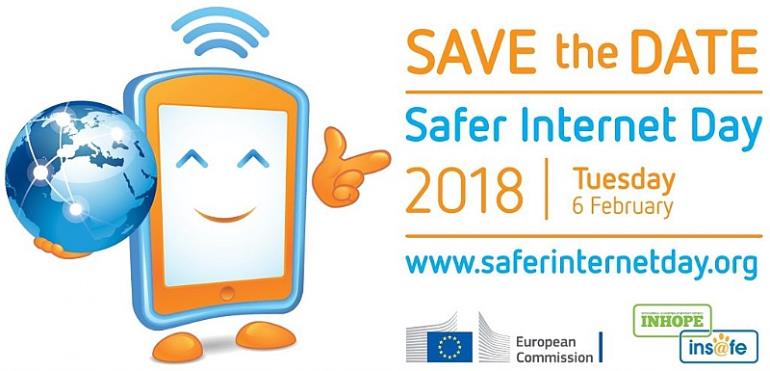 Accra, Ghana, Tuesday 30th January 2018 – J Initiative and SIDGhana partners are pleased to announce that Safer Internet Day 2018 (#SID2018) will be celebrated in Ghana on Tuesday 6th February 2018.
The celebration this year themed "Create, Connect and Share Respect: A better Internet Starts with you" will be marked by community durbars in all the 10 regions of the Republic of Ghana, Our Protection campaigns, media discussions and a Public Dialogue.
"We have celebrated the day in the past 3 years and this year being 4th and we are excited about the steady progress we have chalk from one regional celebration to 5 regions and now to the whole Country. It only confirms SIDGhana partners resolved and commitment to create the much needed awareness on Internet safety for all."
SIDGhana partners join the growing global effort among nonprofits, industry, academic institutions, government entities, municipalities and individuals to raise awareness in all settings on the need to practice cyber hygiene.
Safer Internet Day celebration in Ghana is expected to contribute to awareness creation and practice of responsible use of technology.
Regional Celebrations:
Regional venues for SID 2018 are as follow:
Upper West – Wa Children's Park. (Wa)
Northern – Mariam Centre for Inter-religious dialogue. (Tamale)
Upper East – Catholic Social Centre. (Bolgatanga)
Ashanti – Adum Ramseyer Presby conference hall (Kumasi)
Volta – World Vision hall (Ho)
Greater Accra – Osu Home Basic Schools (Accra).
Brong Ahafo – Sunyani Municipal Assembly Hall (Sunyani)
Central – Metro Assembly Hall (Cape Coast).
Western – Ghana Shippers' Council conference hall (Takoradi).
Eastern – Suhum Municipal Assembly conference room (Suhum).
The sessions in the above list are going to be predominantly in the local language of the area.
SIDGhana sponsors are the Ghana Broadcasting Corporation, (GBC) National Communication Authority (NCA), MTN Foundation, Facebook, Vodafone Ghana, FirstBanc Ghana Ltd, and Media Foundation for West Africa (MFWA), Innovare: strategic partners are the Ministry of Communications, Department of Children under the Ministry of Gender Children and Social Protection, Ghana Journalist Association, Media General, Data Protection Commission in Ghana.
To help with social media engagements, the hashtags are #SIDGhana and #SID2018, www.jighana.org/sid-2018