Samira Foundation Donates Hand Sanitizers To Tuobodom SHS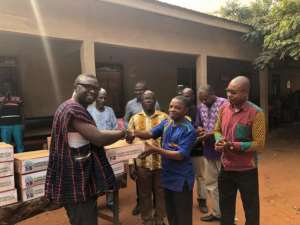 The office of the second lady through the Samira Empowerment and Humanitarian Projects (SEHP) has donated over 1,600 pieces of hand sanitizers to the Tuobodom Senior High School.
This according to the special assistant to the first lady madam Hafizatu Abdul Karim is to promote personal hygiene among students in the various senior high schools across the country.
Madam Hafizatu who did the donation for the second lady stated that the recent outbreak of swine flu which led to deaths in some senior high schools informed the decision to distribute the sanitizers in order to reduce the risk of getting swine flu, cholera etc. among students.
District Chief Executive for the area Hon. Peter Mensah thanked the second lady for the kind gesture and advised students to take personal hygiene seriously as it would boost their health conditions.
The district health director Stephen Nyarko Ameyaw also applauded the second lady's move to promote good health in the varous schools adding that government's free SHS would also help minimize the rising teenage pregnancies within the district.
Also in attendance include the district director of education, the district coordinating director, the director in charge of operations at the office of the second lady and other dignitaries.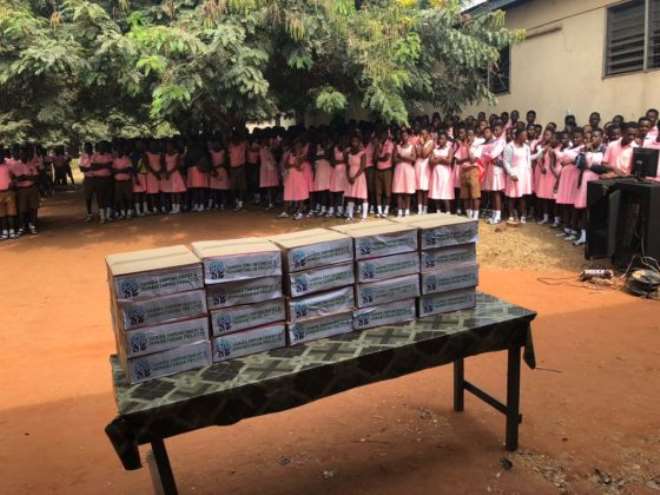 B87c1565-262c-4b33-b7c1-945a3e2f7f3a-560x420