Tema: Theatre, Maternity Ward, Morgue Projects Abandoned At General Hospital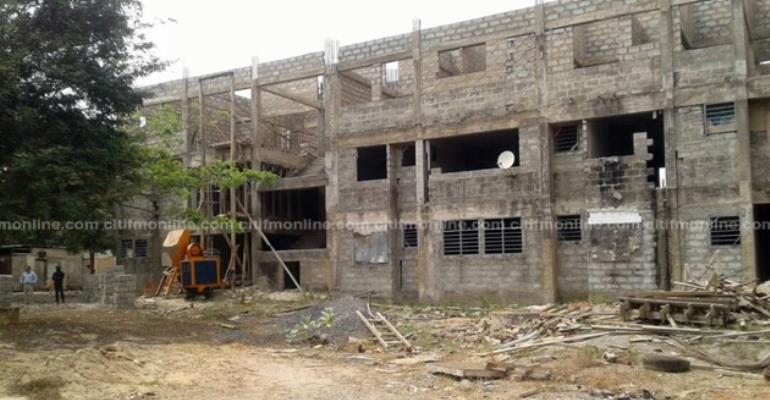 In Citi News' continuing reports on abandoned health facilities some of which have been completed but are not in use, it has come to light that three projects ongoing at the Tema General Hospital, have been abandoned for years, whiles the hospital is constrained, and struggles to meet the health needs of the huge numbers that visit there on daily basis.
Built in 1966, the Tema General Hospital is the only referral hospital within the Tema metropolis, and it caters for about 900,000 patients.
Despite having a vast land at its disposal, the hospital still struggles with inadequate space.
The hospital decided to renovate and expand its theatre with internally generated funds ahead of the CAN 2008 tournament, and possibly fit it with the latest equipment to meet demands at the time.
But the entrance to the building has been closed with wood nailed to the walls to prevent intruders. The wood meant for roofing looked very dry and old with termites eating away portions of it.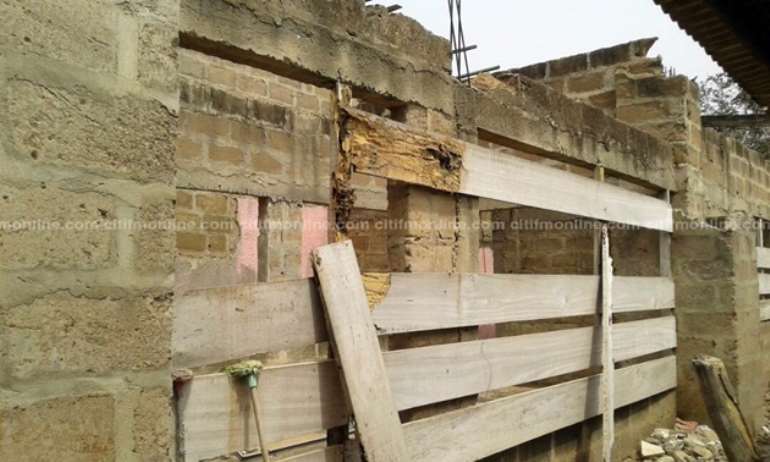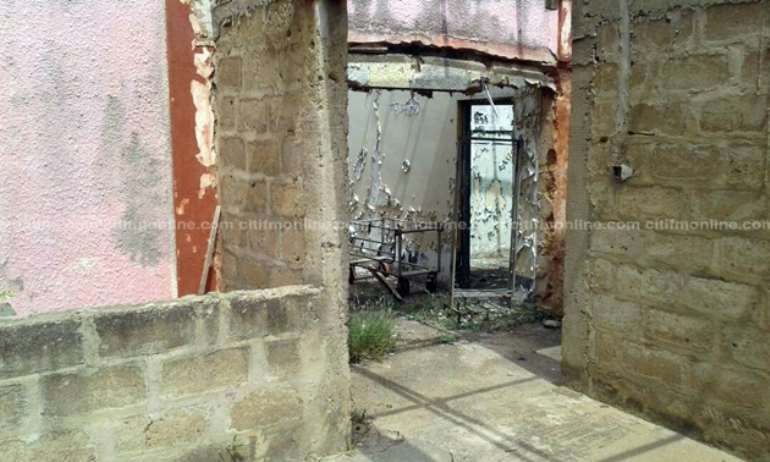 The Medical Superintendent in charge of the facility, Dr. Kwabena Edusei Poku, recounted to Citi News that "there was an old theatre that we wanted to expand for the CAN 2008, we couldn't finish and we didn't have internally generated funds so it has stalled. We are now looking for investments to continue it."
A few metres away from the theatre, is the huge maternity block which is supposed to ease the pressure on the overcrowded existing maternity ward.
Abandoned Maternity ward
The months of May, June, July, are considered peak seasons where high deliveries are recorded, but the unavailability of space sometimes compels nursing mothers to share single beds during such peak seasons.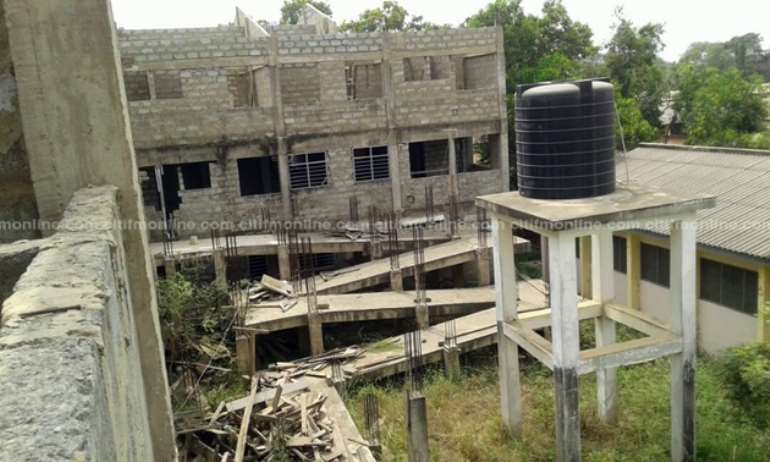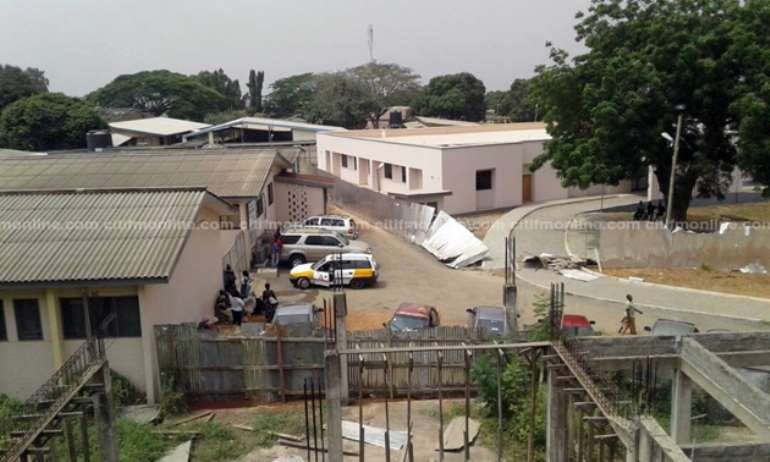 This very project was started in 2010 under the then Atta Mills administration, but was abandoned due to the lack of funds. The wood meant for construction works is wasting away with some iron rods giving way.
Whilst the hospital authorities are making frantic efforts to get it completed, some squatters have already made it a home.
Dr. Opoku Adusei noted that, this project "was supposed to have taken 13 or 14 months to complete. The contractor tells me that he was not being paid."
completed but abandoned Morgue
The hospital's woes continue with an abandoned morgue that was also constructed under the Atta Mills administration, but has been abandoned.
Though the project has been fully completed, failure on the part of the contractor to take into consideration external drainage works has rendered the facility almost useless.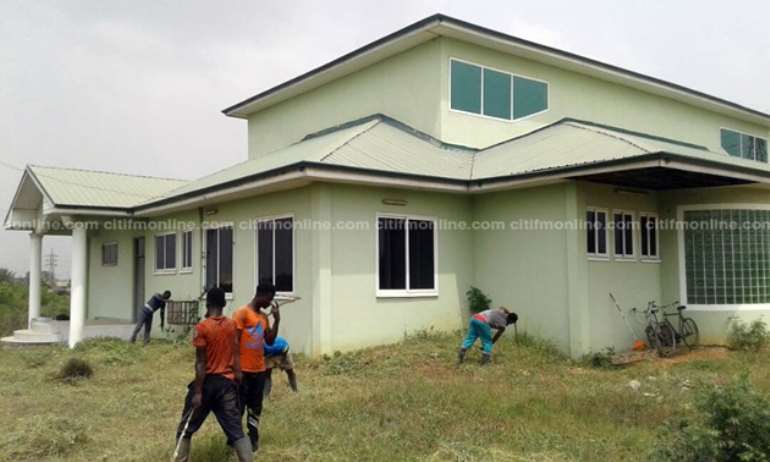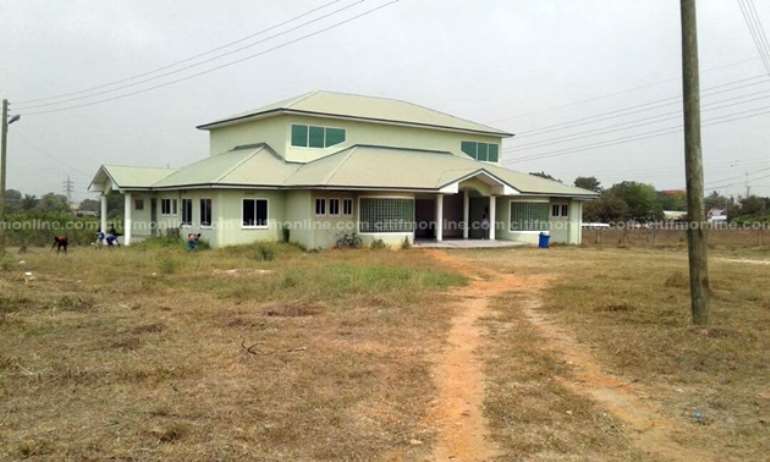 The project since 2012 has not been used. But Dr. Adusei appears optimistic, saying "we are in touch with the new administration and it appears they are more interested so they are working on it. The Minister of Health came here to look at all those things and I think they are receiving attention. Just this morning, we received an important visitor to come and look at it so I am sure government knows and it is receiving attention."