A Humble Call To Facilitate The Reorganization Of Prestea Sankofa Gold Limited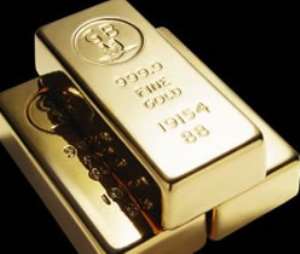 We have observed with keen interest the controversies surrounding the operations of PresteaSankofa Gold Limited. We must say that we are fully aware of government intervention to salvage the situation at hand.
Since the ban on illegal mining in Prestea and its environs, life has become very difficult for residents of Himan-Prestea whose whole lives have been built around mining. The desire and willingness to engage in illegal mining in the area is largely attributed to the inability of mining companies operating in the area to absorb the unemployed youth who largely have the desire of mining.
The plight of the people of Prestea comes at a point where their means of lively has been banned and the only state mining company which employs about 500 direct workers with averagely 1200 dependents, 200 indirect workers and contractors have been Shut down. Workers of PSGL can no longer take care of their immediate families and dependents since they have not been paid for the past nine months.
Someone may ask what caused the shutdown of the company. Even though it has become necessary for pressure groups to appeal and encourage government to revamp the company, it is also necessary for government to fully investigate the financial malfeasances surrounding the collapse of the company and bring the perpetrators to book.
The company's current situation is very devastating with GH¢4 million residual ore debt, six months unpaid salaries of junior staff, 7months unpaid salaries of senior staff, 33 months Provident Fund arears, unpaid SSNIT contribution of workers and so on. This is purely administrative mismanagement which government needs to fully investigate and prosecute those involved. As a pressure group, we encourage government to deal with top management who are found guilty of misappropriation of funds to serve as deterrent to CEO's, Boards members and General Managers of state owned institutions. Somewhere last year Prestea Communicators for Development petitioned and provided all necessary evidences to GNPC and EOCO to help them get to the root of the rot at PresteaSankofa. We are of the view that, government should take state institutions serious and the unwillingness of government to properly investigate the rot at PresteaSankofa Gold Limited will serve as a yardstick for other Boards and managements of state owned institutions to behave in the same manner and go scout free. This will not best serve the image of an Akuffo Addo(H.E) anti-corrupt personality and government.
As a youth group in the area, we attribute the shutdown of PSGL to
Financial malfeasances
Bloated salaries of top management
Unnecessary bonuses given workers
Contracting of non-expect to buy ore for the company as a results of government directive preventing PSGL from buying waste materials from illegal miners
Lack of checks on the path of GNPC
Over politicization of the company
Moving forward, we encourage government to
Consider making PresteaSankofa Gold Limited a Public Private Partnership (PPP) to ensure efficiency and accountability.
GNPC must fully exercise their supervisory role on the operations of the company.
Negotiate with Golden Star resources (Bogoso) to provide Sankofa with some of their residual ore deposit to enable the company resurrect from it slumber. This is because PSGL can no longer buy waste materials (residual) from illegal miners because of the shutdown of such operations in the area.
Formulate a board which may include an indigene of the area to ensure proper checks and balances.
Set-aside current management while investigations are on-going.
We are by this release encouraging the government, media and especially the office of the Independent State prosecutor to fully cause investigations into the rot at PresteaSankofa Gold Limited and bring the defaulters to book. As a youth group, we promise government of our sincere support in the revamping of the company.
SIGNED:
Addo Kwame Kyei—General Secretary
Benjamin Quaicoe—President
Daniel French—PRO