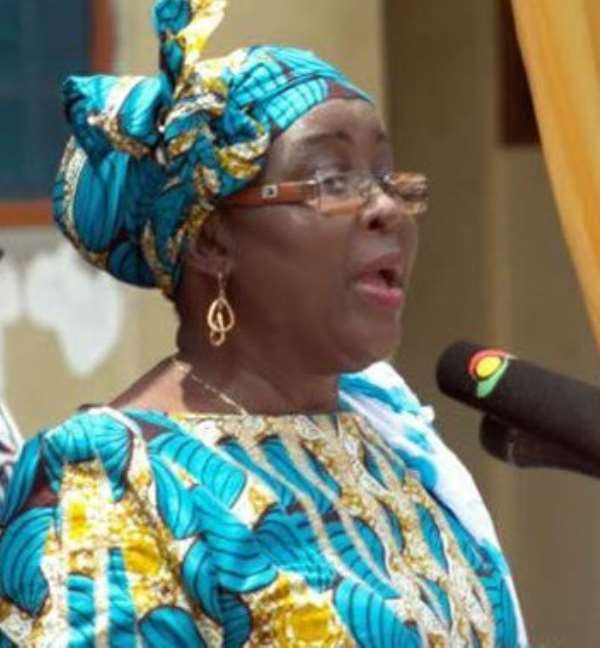 Hajia Alima Mahama, the Minister of Local Government and Rural Development, on Tuesday inaugurated the Brong-Ahafo Regional Spatial Committee of the Land Use and Spatial Planning Authority (LUPSA).
The institution of the Committee, is in accordance with provisions in the Land Use and Spatial Act, 2016 (Act 925), which establishes the LUPSA (formerly Town and Country Planning Department), to provide sustainable development of land and human settlements through a decentralized planning system.
LUPSA also seeks to ensure judicious use of land, and to enhance the attainment of Ghana's decentralization programme by creating an enabling environment for District Assemblies to better perform the spatial planning and human settlements' functions.
Members on the Committee, chaired by Mr Kwaku Asomah-Cheremeh, the Brong-Ahafo Regional Minister, include representatives of the LUPSA, Ghana National Fire Service, Environmental Protection Agency, Ghana Highway Authority and the Regional House of Chiefs.
Others are representatives from the National Disaster Management Organisation (NADMO), Forestry Commission, Utility Service Providers and the Regional Coordinating Council (RCC).
The Committee is tasked to prepare regional spatial development framework in consultation with the Municipal and District Assemblies and prepare sub-regional or multi-districts spatial development frameworks for more than one district within the region.
It will also adjudicate on appeals or complaints resulting from decision, actions or inactions of the District Spatial Planning Committees on the Assemblies and any other functions that may be assigned by the RCC.
The inauguration ceremony coincided with a day's sensitization workshop on the street naming and the Digital and Property Addressing System (Ghana PostGPS) in Sunyani.
President Nana Addo Dankwa Akufo-Addo launched the 'Ghana PostGPS'; a modern approach to allocating addresses within a defined space with the aid of the latest geo-coding technology in 2017.
Hajia Mahama said the success of the 'GhanaPostGPS' and the street naming exercise depended on the committee and urged members to intensify monitoring and provide relevant hand-holding support through the regional LUPSA office.
She said the two programmes are aimed at achieving nationwide use of spatial data information for good governance and socio-economic progress through the development, management and dissemination of a property addressing system linked with a postal code.
This would ensure total access to high-quality geographic information and related services for all organizations and individuals in the country for improved e-commerce.
On behalf of the committee, Mr Asomah-Cheremeh thanked the sector minister for confidence she has reposed in member and pledged to work effectively for good results.